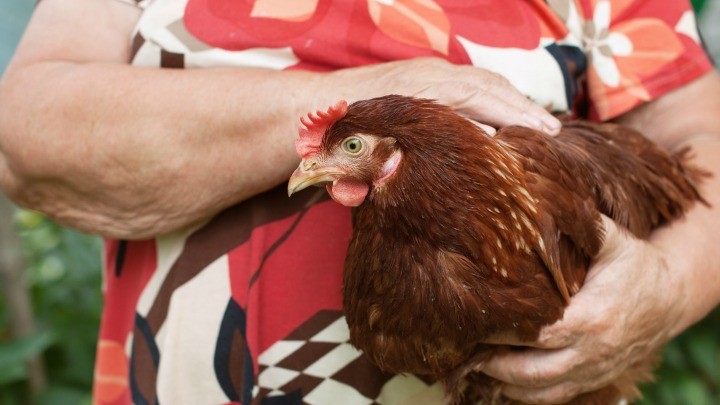 "Tastes like chicken" is the modern way to describe food that lacks any particular taste – but it wasn't always like this. Chicken used to be flavoursome and expensive, until things turned fowl around the 1950s.
The chicken my mother used to cook was rich and varied. If Mum wanted the tenderest meat, she'd buy a broiler, a chicken that was young and petite. Fryer chickens were tender too, but they were larger and more expensive. Roasters and fowls were the oldest hens, and their meat was so tough it could only be boiled or stewed.
Either way, in post-war Australia chicken was a luxury. Cooked chooks were a special occasion, one which Mum normally reserved for Christmas dinner. That is, until the Chicken of Tomorrow competition changed the future of poultry forever.
In 1948, A&P Stores held the first ever nationwide Chicken of Tomorrow competition in America, to combat falling poultry sales. The competition aimed to produce animals that most closely resembled a wax model of "the perfect hen." Winners of the competition would take home USD $10,000, which is worth over $136,000 in today's Australian currency.
A California hatchery won the first Chicken of Tomorrow title, with their hens reaching over 1.7kg within twelve weeks. Over the coming decades, winning chickens would grow fatter and faster, until they became the chickens of today.
In 2015, we essentially eat oversized baby broilers. Chicken is king, with over 600 million hens being slaughtered in Australia each year.
Chickens today are big (you only need to buy breast meat to see that,) but what about the taste?
Julia Child's 1961 cookbook described chicken as "an absolute delight to eat as a perfectly plain, buttery roast." Yet her contemporary Nigella Lawson calls chicken "the basic unit" of home cooking.
The reason everything "tastes like chicken" is because chicken is no longer naturally flavoured. Instead, poultry is loaded with MSG, artificial flavours and other additives. Writer Mark Schatzker calls this The Dorito Effect, adding that "so much of the food we eat now is not only a lie, it is a very good lie."
Chickens from my era used to eat whatever was foraged (grass, leaves, seeds, bugs, rodents and frogs), which meant they were imbued with natural flavour. By contrast, modern-day chickens are fed flavourless grains such as corn, wheat and rice.
These days, I've observed that chicken bones are not strong either. Just last week, my granddaughter was able to bite cleanly through a chicken bone. In fact, Modern Farmer reports that chickens today have skeletal problems, poor cardiovascular health, and even antibiotic resistance.
Now I'm only able to source chicken that tastes remotely like my mother's cooking if I visit organic farms. Studies have proven that chickens which range freely on organic pastures can provide greater nutritional benefits, but I believe they taste better too.
I wish the chicken of today tasted like the poultry of my past. I can't help but feel that my grandchildren are missing out, and Christmas dinners aren't quite the same anymore.
Do you remember when chicken had an authentic flavour? Are your grandchildren missing out on rich, flavoursome poultry?
Comments