So, you've lost a loved one: Life still can go on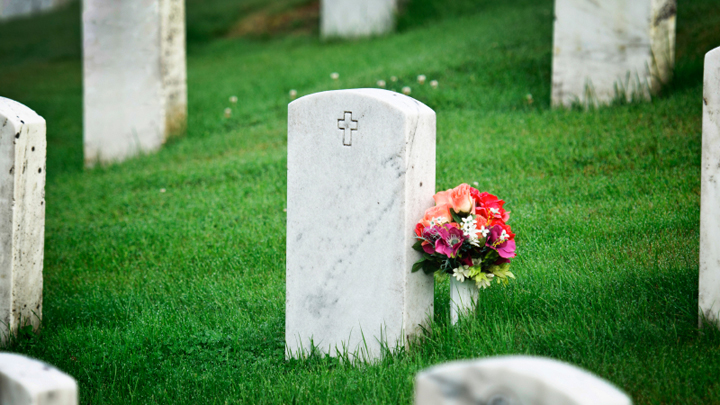 Losing your partner or a loved one can be one of the worst things that ever happens to you. For most of us it is devastating. But cope and move on we must.
Many of you reading this will have lost someone, because it is an inevitable fact of life as you get older. Personally, I've lost my mother, father and brother.
While you can feel like you are lost in a deep, dark place, there are some measures you can do to help ease you through the grieving process and it can be really worthwhile trying them and seeing which ones help you.
Firstly, the way each one of us reacts to a loss is unique to them, but you will definitely experience all kinds of overwhelming emotions. For me, each time I lost someone it was like a huge hole had opened up inside me, even more so after I loss my mother who was very close to me. For many of us there will also be a sense of disbelief, that this "cannot really have happened".
Grief is a natural response to loss and you just have to bear with your emotions and give yourself time to grieve. This may take months or even years.
Ad. Article continues below.
Whatever you do, try and avoid shutting yourself away completely. While everyone grieves their own way, it is important to have the support of friends and family or someone else and talk about your loss when you need to. This might be a friend whose counsel you trust, or a professional counsellor. There are also support groups out there can help, like SOLACE which is a group for people who have lost their partner.
As you work through the grieving process, try and create new experiences and habits that work around your loss. This could mean some social activities which fill some of the void in your life left by your loss. For me going back to work as soon as I could helped, because it meant I had to focus on the task in hand and had no time to dwell on my emotions.
But grieve your way; no one can tell you how to feel. As you do this you will slowly begin to to experience a sense of hope, focusing more on the future. In time your memories will become something to cherish rather than trigger sadness.
If it is a friend who has suffered the loss and you're reading this because you want to help them, the advice is just to be there for them. Sometimes it can be hard to know what to say. But often it is the simple offer of love and support that is the most important.
beyondblue says it also helps to honour and pay tribute to your loss. Make the funeral a celebration of what was wonderful about their life, rather than a sad occasion lamenting their death. Other things you can do that help including writing a journal of memories, treasuring precious possessions, planting a tree or even sponsoring a park bench with a plaque on it commemorating your loved one through your local council.
Ad. Article continues below.
Be prepared for different events like birthdays and anniversarie  to trigger memories and sadness, although these feelings will gradually ease with time.
In the midst of all our sad thoughts it can be hard to think about everyday things like health and exercise, but make a point of eating properly and exercising because you will feel a lot better because of it. Exercise creates endorphins that make us feel happier.
If your loved one was your partner, inevitably you will spend more time alone, but make sure you keep a balance between being alone and spending time with family and friends. Whatever you do, do not shut yourself off from human interaction. We humans are social beings by our nature and need interaction with others.
Make yourself do things you enjoy, even if you don't really feel like doing them and work towards getting back to your normal routine. You shouldn't feel guilty about trying to get back to your life as soon as you can; it's part of the process.
Joining a relaxation or meditation class can help manage stress and difficult emotions.
For those of us who enjoy a wine and beer, don't fall into the trap of taking refuge. Alcohol is a depressant and that is the last thing you need.
Don't make knee-jerk decisions about important things like moving in the immediate aftermath. Wait until you have started to recover from your loss and can think more clearly.
For those of us who are religious, prayer can provide a lot of comfort, and can also be a way of keeping a connection with our partner.
Don't refuse help if it is offered, but be clear about what sort of help you would appreciate. People often don't know how to help, so tell them what you need, whether it is a shoulder to cry on or perhaps help with a few meals.
Finally, and most importantly, beyondblue warns you should seek professional if your grief feels too much for you to bear or it continues for a long period of time. You can contact beyondblue on 1300 22 4636.
How have you coped with a loss? Share some of the measures you found most successful here.