Six tricks for jazzing up your space with just one new item
Sponsored Content
Lifestyle
11 months ago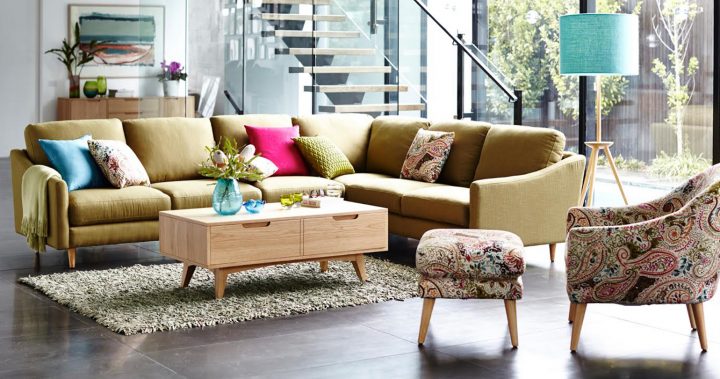 Creating a new look for your lounge room doesn't require a total makeover.
Adding just one piece of new furniture to what you already own can make a surprising difference, as can injecting bold colours and textures, or rearranging your layout using new angles or some symmetry.
It's all about rethinking your space and existing items, then perhaps purchasing one new piece to provide a focal point. Try these ideas to get the best out of your new purchase.
Embrace bold splashes of colour
Reinventing your favourite living space can be as simple as injecting a new colour into your existing furniture arrangement.
By using only dashes of intense colour, you can have a more modern look without it looking overdone or overwhelming. You can then accentuate by using the new accent colour in small furnishings, ornaments or artworks.
Colour can also give your room a very different feel, depending on your choice. Tired of a 'warm' room? Choose Pantone's 'colour of the year' – called Greenery – to give your space a calming, rejuvenating vibe.
You could do this with a piece such as La-Z-Boy's Chicago couch in Teal, leaving it up to you whether you go for a little bit of the colour by choosing the single armchair, or a lot with the three-seater or modular version. Or warm up a cool room with the Chicago in a vibrant red fabric.

If you prefer a more coordinated look, go for a new piece from a supplier that offers a choice of colour options, and order one in the same colour palette – whether that be earth, pastel, cool or dark – as your existing furniture. Again, the Chicago couch is great because it can be ordered in a range of colours.
Although the adage is that lighter furniture makes a room look bigger, many designers swear by dark colours to expand a small room because the darker the colour, the more it recesses visually.
If you already have a chair, couch or ottoman you love, you could use the same ideas by having it recovered. Sometimes even just shampooing an old favourite can give it a new lease of life by bringing back much of the original colour.
Mix up patterns and textures
Using one or more patterns in a room doesn't have to look too busy. Picking patterns with similar tones in them draws the look together.
For example, La-Z-Boy's Bayview chair in the 'paisley' pattern would tie in well with existing furniture that has a brown, blue, green, pink or dark orange tone, as well as being a great statement piece to offset a cream or tan setting.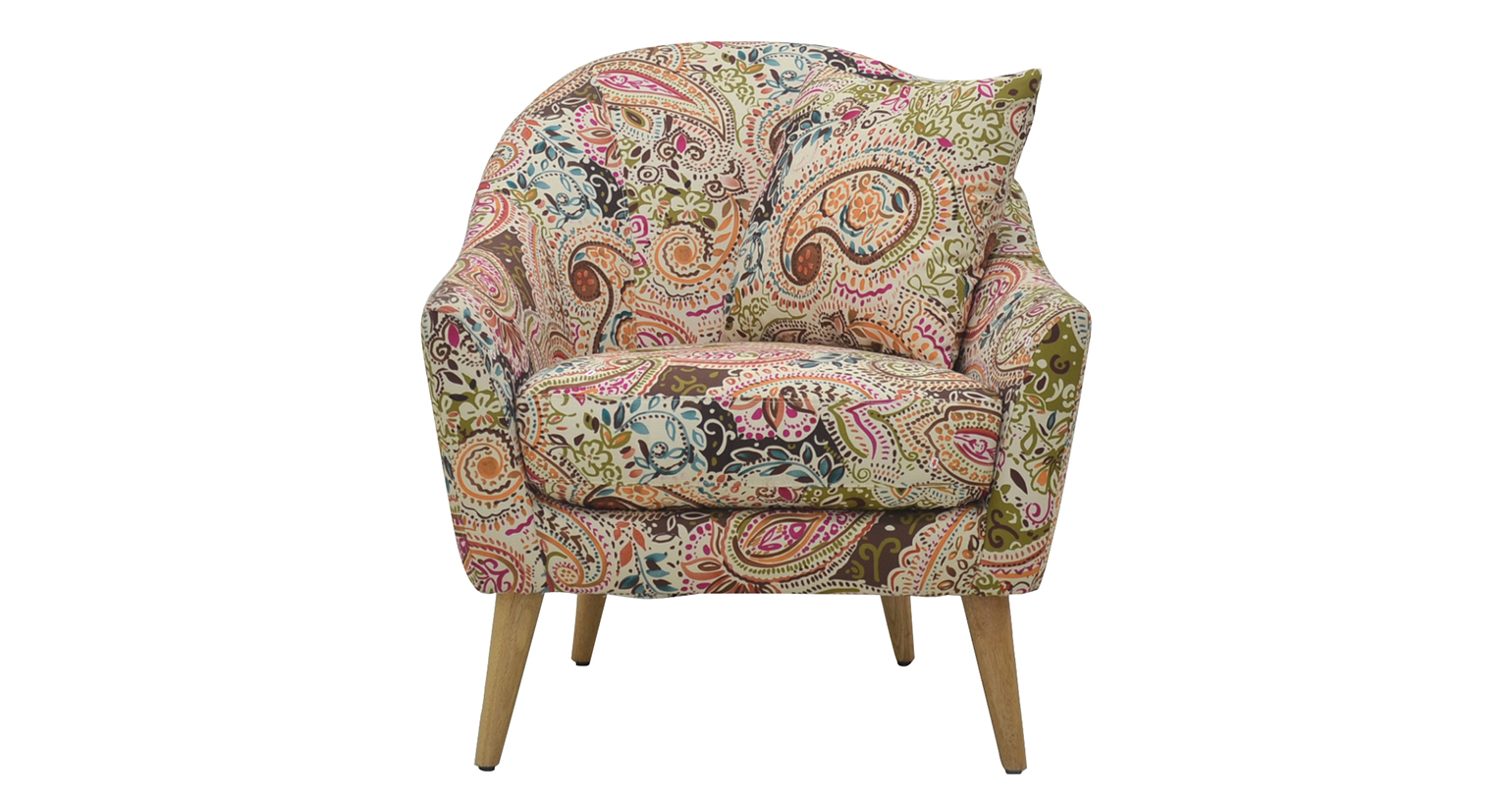 One of the biggest trends in décor right now is to mix and even clash patterns, by putting, say, the Bayview's paisley against stripes in similar tones, perhaps using cushions or a throw.
Meanwhile, texture is also bang on trend, with plenty of designers recommending luxurious fabrics such as velvet to up the sophistication level of your room.
Using different textures either in the fabric of your new furniture or in soft furnishings such as cushions, throws, or rugs adds depth to your décor. A dark-coloured rug, for example, allows you to introduce a patterned chair in similar but lighter tones without the pattern dominating the room.
Rejig your floor plan
Adding something new to a room will sometimes require a bit of reshuffle. This is an easy way to make your old setting look completely new without doing much at all, as well as helping you identify the best space for your new piece.
Even just moving one or two key pieces around – or, if you have a modular couch, perhaps separating or connecting elements in a new way – can make a world of difference.
If a major move is required, along with some heavy lifting, you can plan the changes in advance by using a floor plan. You might like the simple pencil and graph paper options but there are plenty of online programs and phone apps that will do the trick too.
Even better, some of them simply require you to add the dimensions of your furniture and It will do most of the work for you by suggesting ways to arrange the items. Click here to learn more about measuring your space.
Angle it up
Instead of placing items flat against the wall or parallel to each other, go for diagonals for a new look.
It's easiest to do this with accent pieces such as a coffee table or side table, but it even works well for furniture too. A couch placed on an angle creates space behind you can then fill with decorative pieces, such as a sideboard adorned with a stylish table lamp.
The Chicago three-seater from La-Z-Boy is perfect for putting at an angle to create a useable space behind, because its low back means you can easily see over it to the new space.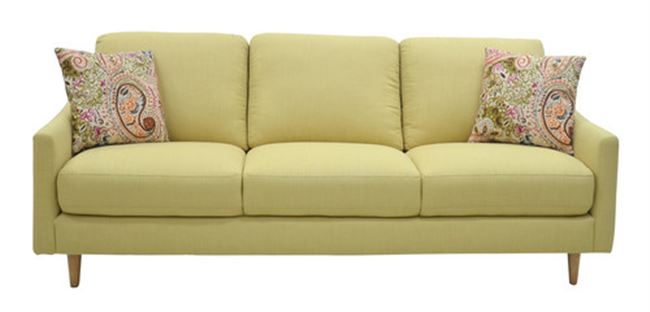 This is a perfect idea for a recliner too, as it gives you room to move while you get your comfy on, without worrying about bumping the chair into the wall. La-Z-Boy's Sorrento push-back chair, for example, provides the comfort of reclining with the options of introducing a rich red or funky 'planets' pattern into the room.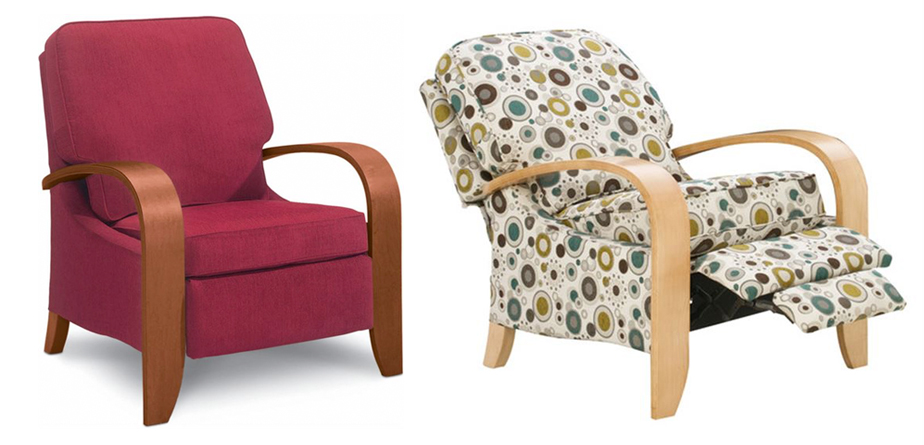 Try some symmetry
If you find a room just doesn't look right, try to get a bit of balance with your accessories.
Matching end tables can balance up the look of odd furniture numbers, for example. Scattering the same patterned cushion on each piece of furniture can bring in some balance too.
Alternatively, balance matching furniture items by facing them side by side or opposite each other, depending on the design of the room.
Putting in a decorative rug or a large coffee table and surrounding them with your seating pieces gives a feeling of symmetry by providing some straight lines.
Room with a view
Make sure you keep the room's windows clear, to let in as much natural light as possible. Blocking light makes a room look small and cramped.
Don't block the view into other rooms either, as visual space creates an illusion of size too.
If windows and doors are taking up what would otherwise be prime real estate in your lounge, your best option is to stick to low-lying pieces or slatted items that you can still see through, so the visual space isn't interrupted too much.
Again, the Chicago is a great choice for this trick, because its low back means you can see past it into the new space created.
Have you added a new piece to your room? How did you go about it?