Sir Richard Branson turns on the charm for Aussie tv host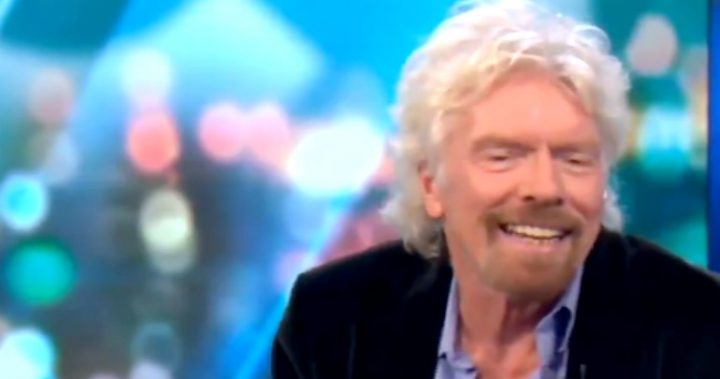 Sir Richard Branson knows how to impress the ladies.
When Studio 10 host Sarah Harris joined the panel on The Project she got more than she bargained for when Branson was on the show too.
While he didn't reveal what Obama had said about Trump, when they caught up recently, although he was asked, he did reveal his dating secret, telling the story of looking to buy an island to impress someone when he was in his 20's, even though he could't afford it at the time.
Harris then asked the 66-year-old if his pursuit of space was to impress a girl.
Sir @RichardBranson talks about why he's back to Oz, hanging out with Obama and heading to space with @SarahHarris! #Studio10 #TheProjectTV pic.twitter.com/aXnr1MuGIn

— #TheProjectTV (@theprojecttv) July 4, 2017
Ad. Article continues below.
He was quick to reply. "Darling, when should we go the moon," he said.
While she laughed but continued to blush he recalled the last time they met, 10 years ago.
"I can still remember, and look, she's a lady in red, she must have had a crush on me."
Wearing red and turning red, she was.
Ad. Article continues below.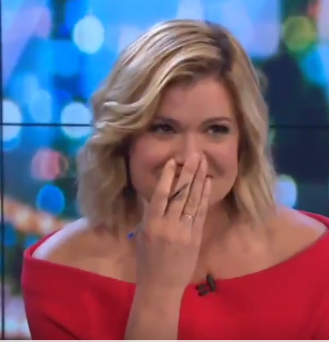 And he didn't give up there.
"Anyway, when are we going to space?" he asked again.
Ad. Article continues below.
Branson was visiting Australia to talk about his 'little airline' Virgin, and the announcement of a new route from Melbourne to Hong Kong.
He said he liked a party and this was a good reason for one.
Branson has been talking about his dream of heading into space for years.