Sir Elton writes of his heartbreak that his dad never watched him perform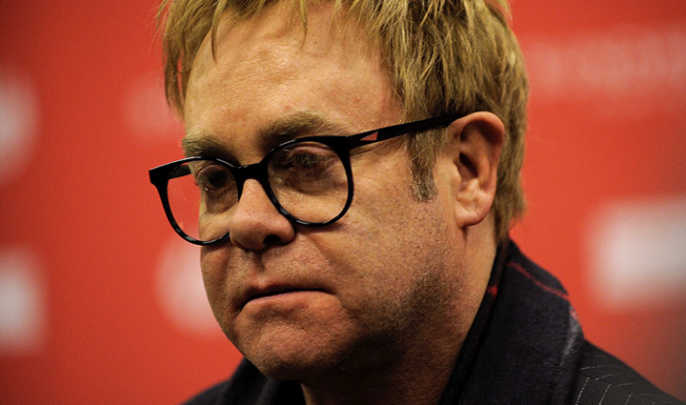 Sir Elton John has spoken of his heartbreak at the fact that his father's homophobia stopped him from coming to see any of his shows and his delight at how his family has progressed into a world beyond homophobic issues.  Stanley Dwight, his now deceased father never celebrated Elton's role in the entertainment industry, and never ever saw him perform.
He has lamented this in a self-written article in The Times, on the 10th Anniversary of his musical adaptation of Billy Elliot which he was inspired to write through a connection with the character Billy Elliot who in the plot "gets what I never got – and so many gay men of my generation were denied."
"When I first saw a preview screening of Billy Elliot at the Cannes film festival, I found myself crying. They weren't soft tears — I was sobbing," his article wrote.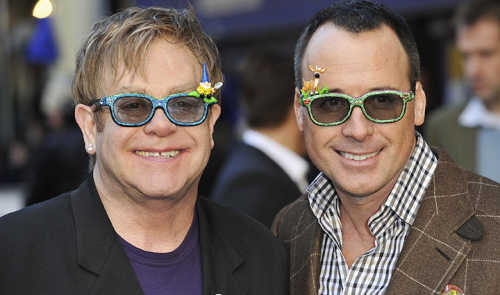 Ad. Article continues below.
 "The moment when Billy's dad sees him perform, and sees the beating heart of his son for the first time, and understands what his son will achieve, never came for me," his article read.
"My father was sealed off from my talent and I never knew why. Was it homophobia? Was it fear? That was a painful loss for me. But it was also a painful loss, I think, for my dad. That's what prejudice does to people."
"It cuts them off from sources of joy — from friendship and kindness and love. It even cuts off fathers from their sons. It makes the whole world a little colder."
He writes proudly of the happiness he has achieved in his life through his choices in marrying long time partner David Furness, and his two children Zachary and Elijah, now 4 and 2 years old.
"The days of homophobia in Britain are ending, because so many people fought against it and so many decent people opened their hearts for us."
"I never thought I'd be married to a man — I never imagined such a thing was possible. I never imagined I'd be raising kids with my husband.
"I never imagined the people of Britain would accept us. All these things came to pass, and I am so grateful, and so proud of my country."
"When my boys grow up, among their friends, the idea you shouldn't dance, or cry, or hug, because it's "poofy", will seem like something from the distant past — because what's wrong with being gay?
"All over Britain and all over the world, dads learnt their sons were gay and they chose not to hate them, but to love them, and the world got better. They should be proud of themselves."
Are you an Elton fan? Have you found your opinions of homophobia changing over the decades?