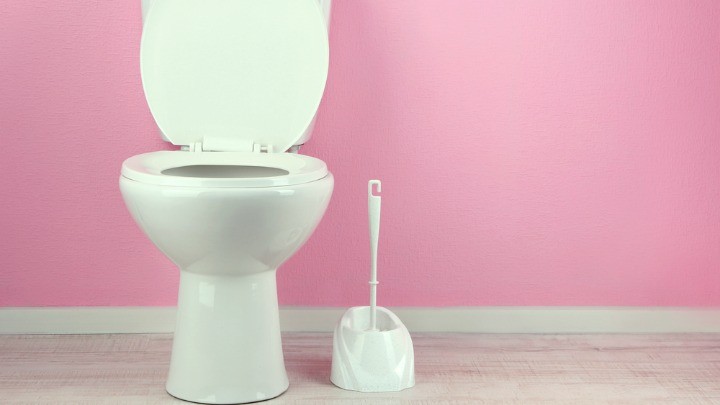 This is a very clever trick when faced with a clogged toilet. Sometimes you don't have a plunger or you simply don't want to use the plunger because it's too yucky. Fortunately, there is another method to unclog your toilet that doesn't require using a plunger!
Apparently, you can use dishwashing liquid or liquid laundry detergent!
Have you ever tried this before?
3 simple steps:
Pour liquid soap into toilet bowl (approximately 1/2 cup). The soap is denser than the water and will drop to the bottom of the bowl.
Leave the soap in the bowl for about 20-30 minutes. This will allow time for the soap to seep into the clog lubricating the trap.
Then fill a container with hot water and pour it into the bowl. *Make sure you do not overflow the toilet bowl! This should slowly help unclog the toilet.
It's important to note that this might not work with all clogs. Sometimes it is best to use a plunger.
Here's a quick video of how to unclog your toilet without a plunger:
Will you give this bathroom trick a try next time? Or stick to a plunger?
Comments