Simple test could take the pain and agony out of diagnosis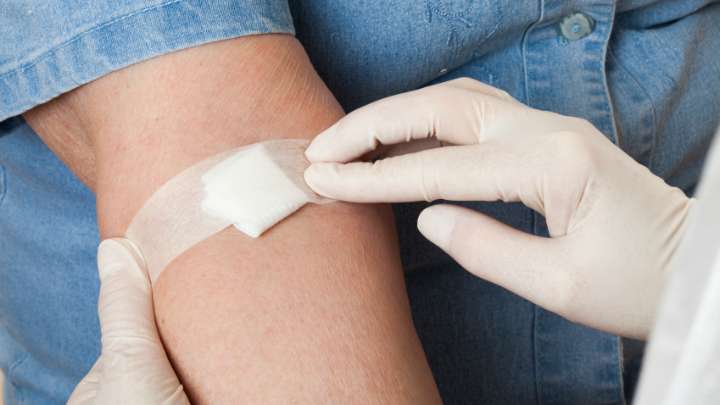 British researchers believe they have found a way to take at least some of the pain, discomfort and fear out of the diagnosis of the disease we all dread the most.
A new blood test could soon be available in doctors' surgeries that provides a cancer diagnosis in a matter of days, rather than having to wait for a specialist appointment, have a biopsy or other exploratory procedure, then wait for the results.
Thoracic surgeon Eric Lim, who led the study on blood tests from 223 patients, says the test could be "a real game changer" in the diagnosis and treatment of all types of cancer when he presented the findings of the study to the World Conference on Lung Cancer in Colorado.
The study focused on lung cancer patients and was accurate 70 per cent of the time in identifying cancer-specific gene mutations in the DNA. The doctors, from the Royal Brompton Hospital and the National Heart and Lung Institute (NHLI) at Imperial College London, also studied cancerous tissue from the patients to see how closely it could be linked to the blood sample.
The major benefit, aside from taking a lot of stress out of the situation, is that many cancers could be caught earlier and treatment begun immediately.
Ad. Article continues below.
Dr Lim said: "The test is not an alternative to a biopsy for all patients, but when a blood test shows a positive result, this could mean a patient is saved from going through an unnecessary and invasive diagnostic procedure.
"It might also result in patients having earlier imaging scans and beginning treatment sooner."
While a negative result would not rule out the presence of cancer cells, this test could certainly help us in the race against cancer.
Have you ever been investigated for cancer? Was it a long and drawn-out process? What kinds of emotions did you experience?