Simple guide to start your own community support group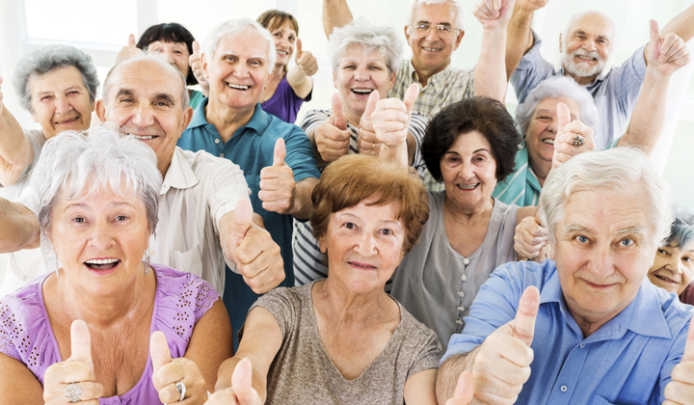 Deciding to start your own community support group can be an overwhelming process. Where do you even begin?
Support groups range in function, objective and size. Every group has their reason for forming and have the ability to touch peoples lives in their community. So if you're thinking of starting your own group, there are certain steps to follow.
Keep in mind – frustrations can arise. You expect a massive turn out and only five people show up. Try to keep your chin up though because you've done your job, and yes there could and should be more support but this too, is sometimes a reality. Focus on the few who did come – can they help to promote the group? Do they have suggestions? And besides, even if you only reached one person, you've reached more than had you not tried at all. Don't be too hard on yourself; it isn't easy to start a support group and you should be proud of your efforts.
Follow these eight steps below to get you started. 
Ad. Article continues below.
1. Don't reinvent the wheel 
Do a bit of research and find out of there is another group somewhere in your country or in the world that already focuses on the particular concern. If there is, reach out to obtain a how-to guide or starter kit to see how they built their group. Plus, there might already be a support group available for you to join!
Some groups like an Alzheimer's support group that care for the person who is the primary carer and offers practical help. U3A helps social life, mental stimulation, and  encourages isolated people to mix. Learning Centre, Probus and Seniors also provide an outlet and meeting place. Uniting care, gives wonderful advice and practical help to those struggling with financial or legal issues. Bakers is a centre used for mental health issues and support. St Vincent 's gives furniture and clothing if needed, also food vouchers or parcels. There are so may options!
It can also be a good idea to attend another support group, even if it is unrelated to your interests, to give you an idea of what to expect in a group.
Ad. Article continues below.
2. Work with others – get help
It's important to start the process with a few others who share your interest. If you don't know anyone, you can create a "help start" group with a flyer and post it in places you feel appropriate or online. You are not alone; there will be others in your community who want to participate. They may not physically be in the same town, but an online community can be equally supportive!
Places to advertise your group: supermarkets, laundromats, public libraries, post office boxes, hospitals, colleges or churches.
3. Obtain assistance from professionals 
Ad. Article continues below.
Reach out to your local social service workers, physicians and others who may be willing to assist you in your efforts. They may be able to provide referrals, resources or a meeting space. You likely will get a lot of "no"  answers but someone will be pleased to hear about your group and happy to help.
4. Keep a record
Keep track of contact numbers and people you've spoken with. This list is important because if you are not available or unable to be involved anymore, you can pass on this information and notify them of all contact.
Ad. Article continues below.
5. Develop a draft or mission statement for your group 
Try to create a plan and purpose for your group. It's a good idea for you and the core members to understand what it is  you want to do/accomplish and to give each other feedback about what is possible. Identify common needs the group can address. Then, at your first meeting with other community members, they will have a clear idea of what to expect from the group; it will help provide direction and purpose.
6. Find a suitable meeting place and time 
Try to find a free or low-cost place to meet (e.g. local church, library, community centre). Then arrange chairs in a circle so everyone can be seen rather than in a lecture set-up. It's important to create an inclusive feel.
Ad. Article continues below.
7. Set up your first public meeting with everyone
At your meeting, allow members the opportunity to describe their interests and views. Allow them to continue to share and delegate the work and responsibilities in the group. Finally, make plans to meet again.
8. Ensure continuity 
Ad. Article continues below.
Many people are shy about joining a community support group and then when they do finally decide to go, the location has changed or they don't know who to contact anymore. Ensure your group maintains a consistent and reliable meeting place and contact number/person. This can be challenging and sometimes impractical but do your best!
Tell us, have you ever started a support group? What was is it for? Do you have any suggestions for others who want to start their own community group?