Should we be giving the homeless what they want instead of what they need?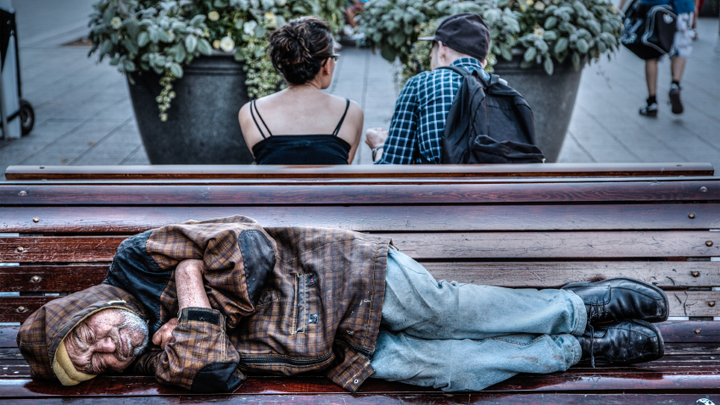 For years, the Government and charity groups have been helping homeless people by giving them things that they need – a room for a night, some food or some money. But should we be trying another approach? Should we give them what they want instead?
Approximately 1 in every 200 people in Australia are homeless, according to Homelessness Australia, and one man is trying a different way of appeasing the homeless – he's giving them cigarettes.
Sam Cee launched his campaign and has raised over $5000 so that he can make up packs to hand out to Sydney's homeless. Newscorp reports that he gives out packs that include "a 25 gram pouch of tobacco, rolling papers, filters, a lighter, pair of socks, toothbrush, toothpaste, a permanent marker, and a crisp $5 note".
On his GoFundMe page, Mr Cee said, "Okay, I'm in talks with a tobacco wholesaler in Melbourne. He might be able to cut me a great deal but the shipping over the holiday period may cause a slight delay. I'm currently pricing packs for 150 people. By my very rough estimates this will give a 25 gram pouch of tobacco, rollies, filters, a lighter, pair of socks, stick of deodorant, and a few coins for some 7/11 coffee and possibly a bit left over which can go towards either more packs or a local charity. Now this is 50 less packs than I originally planned but the overall quality of the packs has increased exponentially. I'll just have to make sure I target the most disadvantaged in our area to have a greater effect".
Ad. Article continues below.
In the past, similar campaigns have come under fire for giving cigarettes to the homeless as some believe it encourages an unhealthy habit. But does that matter? Aren't they going to smoke anyway? Shouldn't they be able to have a little luxury too?
A Swedish charity called Omsorgsjul – Hemlösa gave gifts to those without shelter, including hats, warm clothes, chocolate and cigarettes. At the time, Lennart Cederberg, a charity executive, told the local Folkbladet newspaper,"They smoke all the time anyway".
Around 80 per cent of homeless adults smoke, if US statistics are anything to go by. "Come and help them and make sure they receive accommodation instead of whining," Cederberg said. He also said that it keeps homeless people from picking cigarettes out of bins or gutters, so in a way, it keeps them healthy.
Mr Cee also defended his campaign by saying, "Did you know being homeless and destitute sucks? Well, I asked three random homeless people and they told me so. This may be a shock to some of you but fear not for I have figured out an easy way to absolve yourself of your cozy western middle class guilt: cigarettes for the homeless. They don't need cigarettes, they don't need coffee. I know, but I don't care. I don't want to lift them out of the gutter, that's a job for themselves. I just want to give some temporary comfort for people who spend their life enduring instead of flourishing".
Do you agree with his logic? Or should the funds be used to get them off the streets? Tell us below.