Should I say something about my daughter's parenting style?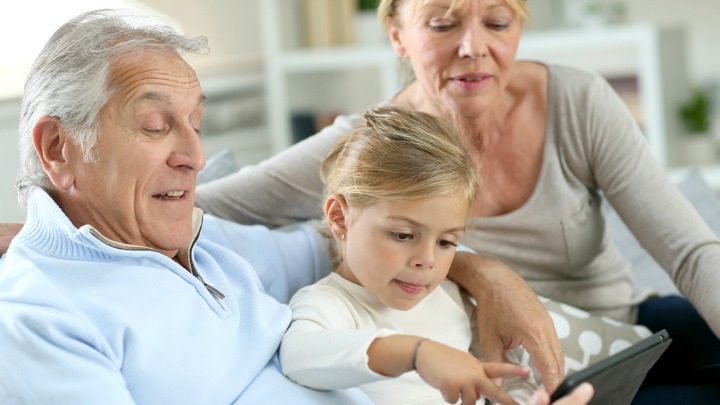 Janice picks her granddaughter Chrissy up from kindy twice a week when her daughter is at her part time job. She thoroughly enjoys her time with her granddaughter as they do a lot of fun things together from games to storytelling to cuddling.
But as Janice spends more time with Chrissy, she starts to notice things that make her uncomfortable – Chrissy doesn't finish her food most of the time and avoids all vegetables and uses coarse adult words.
"When I told Chrissy to finish her vegetables, she would tell me that her mother says it's okay to not force yourself to eat," said Janice.
"And one day as she was playing with my dog, I heard her say a "yucky" word.
"I asked her about that and she said that my daughter uses it around the house all the time and that's why she thinks it's okay to use such a word," said Janice who is out of ideas.
Ad. Article continues below.
"What do I do? If I say something, I might upset my daughter. If I let it be, what will become of my granddaughter?"
It is pretty common for grandparents and parents to disagree when it comes to how a grandchild should be disciplined. Grandparents might have their own style of disciplining a child and parents might have adopted newer school of thoughts.  But one thing for certain, everyone wants the best for the child. However, the golden rule is that grandparents should not interfere when it comes to parenting style and discipline matters.
Grandparents have a breadth of experience that can make us good sources of advice. But we must resist offering advice too often, if we want to be listened to when the subject is really serious.
But when is intervention okay?
According to experts, intervention is necessary if these things happen but the approach has to be tailored to each situation.
Ad. Article continues below.
If grandparents know of an abusive situation, they are bound by the same rules as other people. Their information must be shared with the proper authorities. It's important to know the official definition of child abuse and neglect, as well as how your state defines abuse.
In a less serious scenario, a grandparent may know of a situation in which the law is not being broken, but the circumstances are clearly unhealthy for the grandchild. In this case, the grandparent is obligated to intervene with the parent on behalf of the child, but the intervention need not involve the authorities.
An example would be a parent who belittles a child with a humiliating nickname or with constant negative statements. To intervene effectively, grandparents may need to improve their strategies for communicating with adult children.
The third type of situation involves a difference of opinion between the parent and the grandparent. This circumstance is the least distressing and the most common. In fact, most grandparents will be in this position sooner or later. In this situation, when do you give your opinion? Although some feel comfortable offering advice only when it is solicited, you may wait a very long time for this to happen.
Have you ever been in a similar situation?