Should free education be a right for every Australian?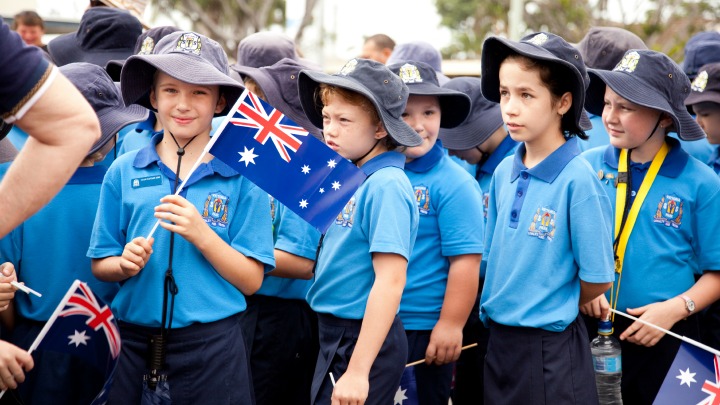 "We are all diminished when any of us are denied proper education. The nation is the poorer – a poorer economy, a poorer civilisation, because of this human and national waste", So said Gough Whitlam in his 1969 campaign.
Whatever you think of the former Prime Minister, he is credited with making free education for all a reality in Australia by increasing spending on public schools seven times over, and providing access to university for those who wanted it.
Today, Tony Abbott is under fire for taking steps to reduce – or even cut – funding to schools.
A leaked Federal Government discussion paper has outlined four options for reform, two that are gaining a lot of attention. One suggests wealthy parents pay for their children to attend public schools.
Another proposes the Federal Government drop funding for public schools all together, handing over the bill to State Governments. News Limited reports this option would save the federal government $15 billion per year but would leave the states $2 billion worse off.
The other remaining options are making states and territories fully responsible for funding public schools while the federal government funds non-government schools; and reducing Commonwealth involvement in schools, but without significant structural change.
Critics say the Government is looking for a way to reduce funding to schools despite promising there would be no cuts to education in the 2013 election.
The green paper is being circulated among the state and territory governments for feedback and the Australian Education Union has called them to reject both these options."It is a fundamental right of every Australian to be able to access public schools free of charge and has been since the 19th century,"said federal president Correna Haythorpe.
Tell us, in this day and age, do you believe free education is a fundamental right for all Australians or do you agree that some people should pay for it? 
Ad. Article continues below.