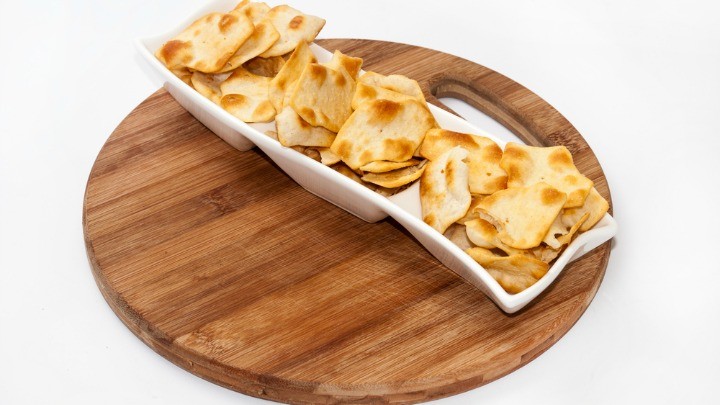 It's always comforting to see the words "contains less fat" on a packet of salty snacks, but what if they're not true? Is it up to we consumers to fact-check the claims manufacturers make about their products? Should we be carrying a calculator in our handbags?
The reason we're wondering is because one of our most trusted brands has been fined $51,000 after receiving five infringement notices for telling us we were making the "healthy choice" when in fact, we weren't getting all the facts.
The ACCC fined Arnott's Biscuits because "Arnott's represented on the packs of four varieties of Shapes Light & Crispy and a multipack between October 2014 and July 2015 that Shapes Light & Crispy contained '75% less saturated fat' than Arnott's' original Shapes biscuits, when in fact it contained approximately 60 per cent less saturated fat than original Shapes."
While you could put this down to a human error – perhaps a miscalculation – it turns out the company did this knowingly.
The ACCC says, "In making the '75% less saturated fat' representation, Arnott's was actually comparing its Shapes Light & Crispy product not to original Shapes but to potato chips cooked in 100 per cent palm oil. This was included in a fine print disclaimer at the bottom of the packs. However, even if potato chips had been an appropriate comparison for the saturated fat content of Shapes Light & Crispy, the ACCC notes that since only around 20 per cent of potato chips sold in Australia are cooked in palm oil, the representation may still have been misleading."
Chairman Rod Simms says, "Consumers should be able to trust the claims that businesses make to sell their products. Small print disclaimers cannot correct false or misleading representations which are made in a prominent way in advertising or on packaging.
"Businesses must ensure that any comparison claims they make are accurate and based on meaningful comparisons for consumers. This is particularly the case regarding claims that involve healthier eating."
Arnott's has provided a court enforceable undertaking to the ACCC that it will not engage in similar conduct for a period of three years. It will also publish a corrective notice on its website and in the nationally published Foodmagazine.
Does it disappoint you when food companies fudge their numbers? Do you believe what you see on the packaging? 
Comments