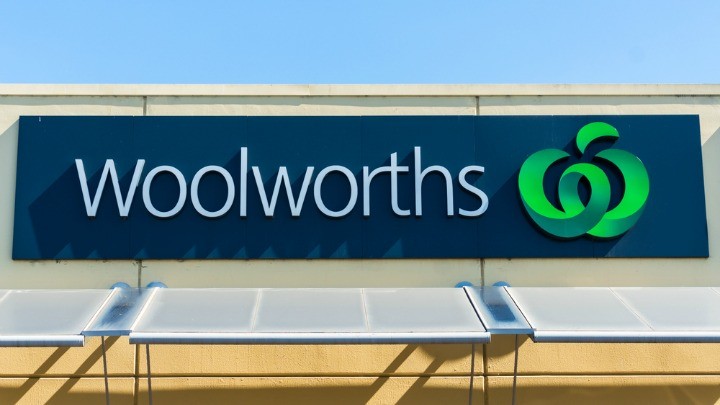 Thing haven't been great in Woolworths' head office lately, with profits taking a 12.5 per cent dive, Coles breathing down its neck and Aldi chipping away at its underbelly.
But as always, Woolies has a plan. And it's an interesting one.
Taking leadership from successful UK retailers that have managed to adapt to the changing lifestyles of their customers, Woolworths has announced it will focus on its range of gourmet ready meals – targeting busy singles and those who live alone.
In the UK, this has been a successful strategy for Marks and Spencer, Tesco, Sainsburys, Waitrose and Asda, but will it work here?
According to News Limited, Woolworths estimates the prepared meals sector is worth $22 billion a year.
"We'll be competing not just with [other] supermarkets but with quick-service restaurants,"said chairman Gordon Cairns.
Woolies currently offers Jamie Oliver and Michelle Bridges ready meals and has set up a "city kitchen" in Sydney to produce the heat-and-eat-meals.
It's expected the new offerings will hurt take-away food stores, as well as branded companies currently producing ready meals, as the new lines will be private label – made on behalf of Woolworths by a third party.
Coles offers some ready meals currently, but has not yet made a counter-statement to Woolies' plan.
The supermarket has previously said, "We know customers are sometimes short on time but still want to make a healthy and tasty meal at home. So, Coles has had a range of ready-to-cook meal solutions for several years, including pre-cut vegetables and mixed salads, along with a range of prepared and marinated meats."
An example of their range is the ready-to-cook or reheat options they started selling last year under the name "Coles Made Easy".
Tell us, would you but ready-to-eat meals from Woolworths? Would it make your life easier? 
Comments