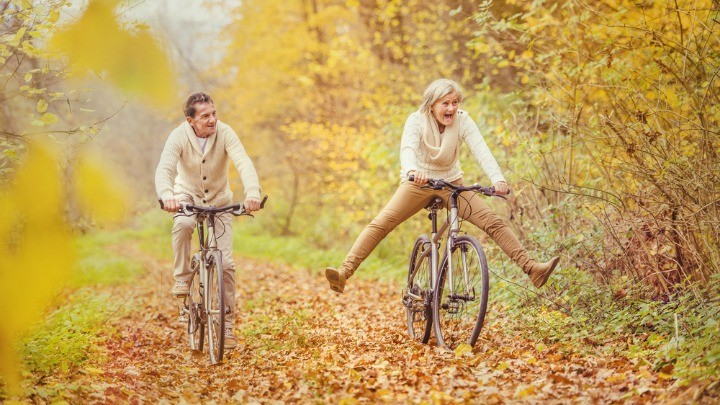 Six seniors aged between 63 and 73 are speaking out about their sex lives and what it means to be an older Australian and still have an active sex life. They have opened up about their romantic lives as part of the Sydney Festival show 'All The Sex I've Ever Had'.
While many people, namely younger more inexperienced people, assume that us 'oldies' are passed our prime and not interested in having a little fun under the sheets, these active seniors are telling it how it is and breaking down the somewhat taboo nature of the topic. 
Here of some of our favourite quotes from the lively group:
"Everyone has sex. We're all here because of sex. You shouldn't be prudish about it." Peter, 72.
"Young people don't probably appreciate the contribution you make to everything and that you do have a life that embraces sex. It's part of the human condition, it's part of being human, and we want to connect in the same way they do." Jennie, 73.
"I've become really interested, as I grow older, about aging and sexuality, particular the need for activism around people in aged care or those sorts of situations, who are often denied expressing sexuality. Just because we're getting older doesn't mean that we've lost our interest or capacity." Paul, 63.
"I just think it's important to realise that sex can happen 'til we die, and intimacy as well." Ronaldo, 67.
"The most confronting part was telling my son the name of the show. He just said that he'll bring some ear plugs and if anything gets a bit icky he'll just put the ear plugs in until I've stopped speaking." Liz, 65.
Senior, sexy and not afraid to admit it – we salute you!
Do you think we should talk more about seniors and sex? How has your romantic life changed as you age?
Comments