She'll be right mate: Are Hockey's attempts to smooth over our economy going to work?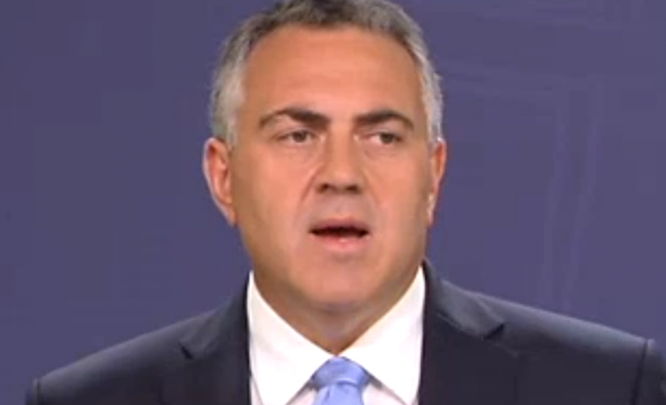 How confident are you that Australia won't end up in an economic recession?
The Federal Government says Australia is not heading for a recession despite weak economic growth figures.
Yesterday the economy recorded its lowest growth rate in two years of 0.2 per cent in the three months to June.
The Australian Bureau of Statistics said reduced mining and construction activity weighed on growth, along with declining exports.
Yet other countries heavily reliant on their resource sectors, like Canada and Brazil, have fallen into recession, which the government accepts, but Treasurer Joe Hockey told Channel Nine Australia would not be next.
Ad. Article continues below.
"There is no risk of recession in Australia," he said.
"But, if we don't continue down the path of delivering Free Trade Agreements, getting rid of taxes, getting rid of regulation, and opening up more of the Australian economy to competition, then we will risk significant job losses and slower economic growth."
Mr Hockey said one-off factors such as weather-related interruptions to mineral exports for the softer-than-expected figures.
The ABC is reporting that Finance Minister Mathias Cormann agreed yesterday's growth figures did not indicate Australia was on the brink of recession.
"The Australian economy continues to grow, despite the biggest fall in our terms of trade in about 50 years," he said.
Ad. Article continues below.
"What we need to do is we need to keep working to lift productivity, to bring down the cost of doing business and to ensure our economy's as competitive as possible moving forward."
Will this "She'll be right" attitude see us through, or do we need to wake up to the reality that if recession has hit countries with similar economies to ours, then it can happen here, and burying our heads in the sand won't stop it happening?