Share your photos of yourself or family on Anzac Day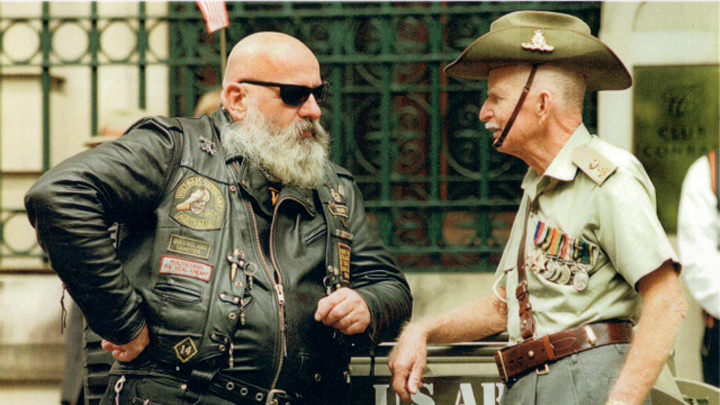 Sandy has shared a photo with us of her father-in-law, George. This special photo is part of our community submissions as we want you to tell you story of Anzac Day, one of the most revered days on our calendar.
Ad. Article continues below.
Here is the story behind this great picture:
This is my father-in-law, George Anthony Ludinski. The photo was taken at the Anzac Day service in 2000 in Brisbane. Here, a Courier Mail photographer snapped George in deep conversation with a Vietnam veteran. I love this photo! George was a Major in the army during the Second World War. An amazing man who, like many others, didn't talk a lot about the war. He did enjoy telling me a funny story about the time a wild pig created havoc in the mess tent one night in New Guinea! Every year, except the last two before he passed away, he would get his uniform, slouch hat and medals out, polish his shoes and head into town for the Anzac Day march. I think you'll agree, he cut a fine figure in his uniform! I often wonder how many others could still fit into their uniform like that! Our kids were fortunate enough to have had the privilege of marching bedside their Grandad at a few of the Anzac Day marches – and were very proud of him. After the march, he'd come home and his wife Dulcie would have fresh scones ready for all of us; we'd all enjoy those scones and having a cuppa with him. George was a very active member at Fort Lytton, acting as a guide in his latter years. He also documented the history of Fort Lytton. Grandad Ludinski passed away in 2008 at the ripe old age of 95. Very appropriately, his birthday is the 27th of April – he would have been 102 this April! This time of year always brings back very fond memories of a special man who served his country and loved his family.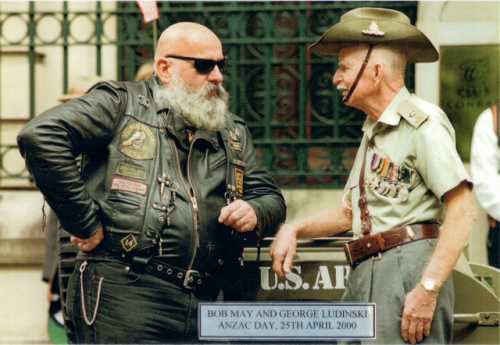 Do you have a special photo to share of yourself or a family member during the war or participating in Anzac ceremonies? Share it with us today.