Shakara's shopping surprise at Black Pepper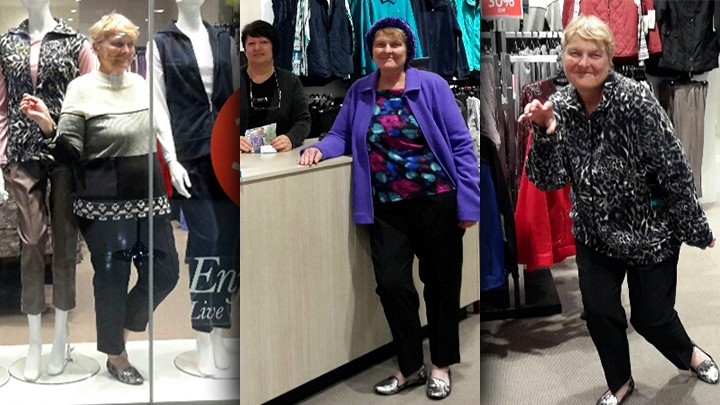 It's really hard to look great in winter. Usually I have to put layer upon layer to keep these senior bones warm!
At first, I wasn't expecting clothes in Black Pepper to be very useful in winter. However, as a member of the Starts at 60 community, I was lucky enough to be chosen as a guest blogger and get a $200 gift voucher to go into our local Albury store, try on clothes and have some fun taking photos.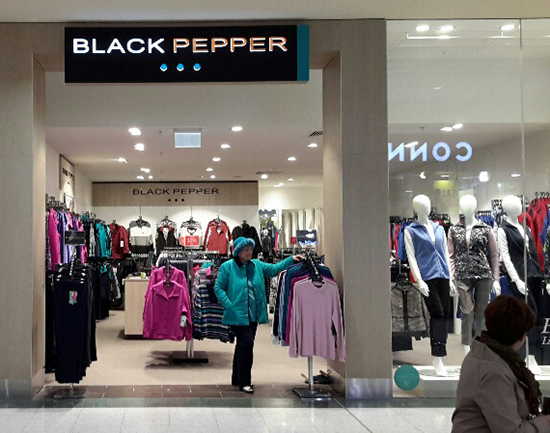 Well – what an enjoyable experience! The saleswoman, Dianne, was so helpful. She had a knack for putting great outfits and combinations together quickly.
The first outfit was a beautiful pine with midnight trim casual coat. I found it to be very warm and I knew this would be a great addition to anybody's wardrobe.  Even better: our store had 30 percent off certain items, and this was one of them!
Ad. Article continues below.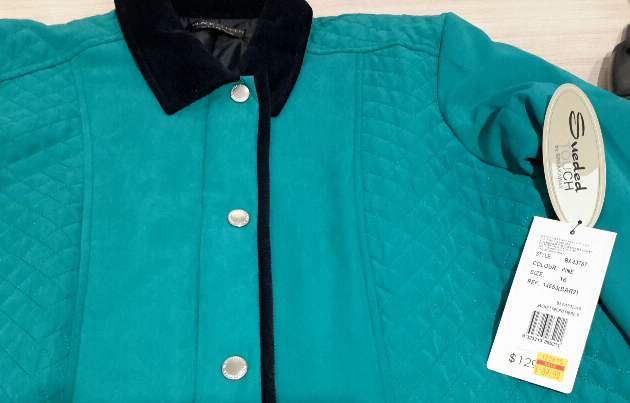 Micro Fibre Jacket (BA43787) – RRP $129, Sale Price $89
Now I had my casual coat, I set out to complete the outfit from the racks. This time I wore a pair of 7/8 length jeans and they had a stretch waist band. Perfect for middle age spread! I teamed it with a powder blue skivvy, and a twilight vest coat.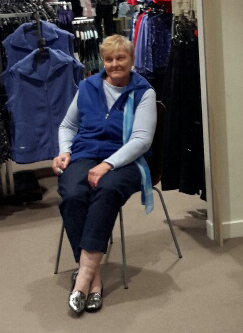 Vests – from RRP $49
Skivvy Winterlock (BA405) – RRP $29
Heritage Mid-Weight Denim Pants (BA444) – RRP $79.95
Again, the vest coat was very warm and the outfit looked great. I could even imagine I was wearing it on my wish list cruise!
Ad. Article continues below.
Next was a black and beige jumper teamed with another 7/8 length pants this time black and not jeans. I thought I'd have a bit more fun modelling this outfit: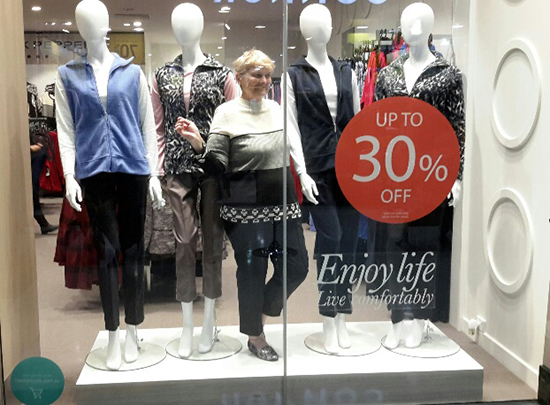 Kayla Top – RRP $99.95
Bi Stretch Slim 7/8 Pants – RRP $69.95
A top then caught my attention and we proceeded to put another outfit together. I already had the pants on so a multicolored top and another jacket and this time Dianne got in on the fun. As you can see, shopping in these comfortable clothes is easy!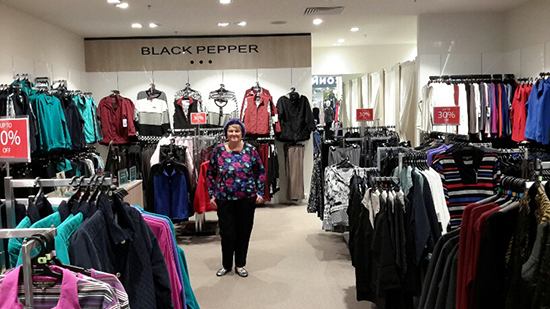 Ad. Article continues below.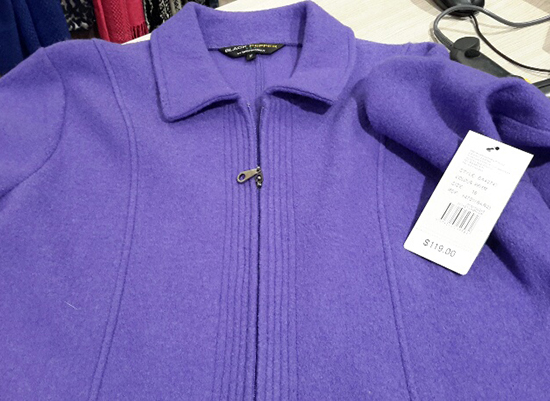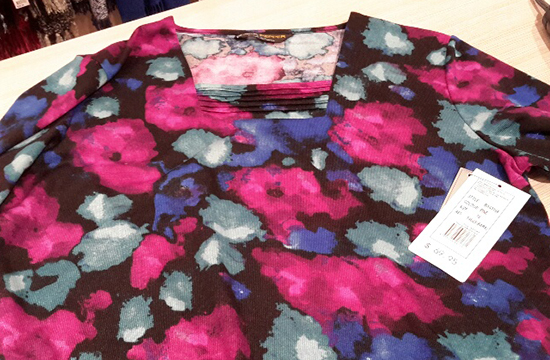 Neka Jersey Top (BA47364) – RRP $69.95
Lambton Jacket (BA43747) – RRP $119
Then it was my time to play, I saw a top that reminded me of one I had many years ago. It was an animal print so I transformed into a cat for my last shot!
Ad. Article continues below.
In the end I chose a skivvy in orange (my favourite colour), the warm pine casual coat, and a reversible vest. I am a convert to the great, comfortable clothes that Black Pepper stocks, and will be giving gift vouchers at Christmas to my friends.
-Shakara Rose
This article has been sponsored by Black Pepper. It was written independently by Shakara with the Starts at 60 team as we feel it provides valuable insights for our community. To find out more about Black Pepper, visit their website by clicking here.
.