Seven rains on Karl Stefanovic and Lisa Wilkison's ratings celebration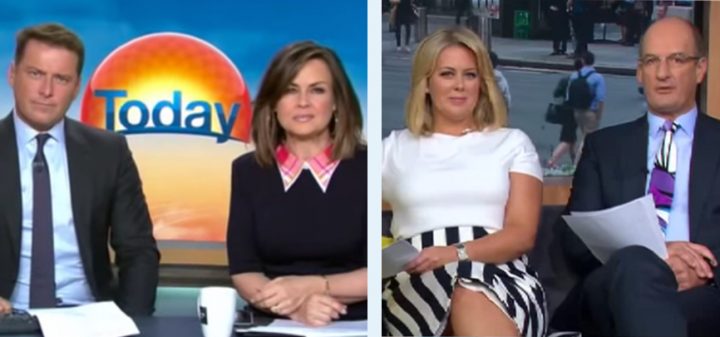 After the news of The Nine Networks' historic Today show move to the number one morning show in Australia, the Seven Network has been quick to put the cork back in the bottle.
Ad. Article continues below.
The last major battle ground for television rating supremacy saw Nine issuing a statement of congratulations to Karl Stefanovic, Lisa Wilkinson and crew as the new number one taking the spot from Kochie and Samantha Armytage.
The release from Nine stated, "It marks the first time Today has won the yearly breakfast battle since 2003," before adding "Today has averaged 317,000 viewers each morning in 2016 (up 5 per cent year-on-year), compared to Sunrise which has an average morning audience of 310,000 (down 5 per cent year-on-year."
Seven's defence of their number one spot comes to the realisation that the numbers that Nine is citing are the metro figures and don't take into consideration regional Australia. A spokesperson from Seven even compared it to taking a "half-time victory lap."
While this revelation will do little in the way of dampening Nine's excitement as they even touted that Weekend Today "was on the cusp of claiming rating supremacy over Weekend Sunrise".
Experts expect Sunrise to be reinvigorated to regain the top spot so viewers of the program should expect some fun new things. It will be a wait and see to see what Today does to keep the new viewers and how far Sunrise will go to get them back, but the winner will be the viewers for sure.
Which show do you like the most? What is it about one thing that makes your favourite show stand out over the competition?