See ya later, Weatherman! Watch the weather as it unfolds in fantastic detail for the first time EVER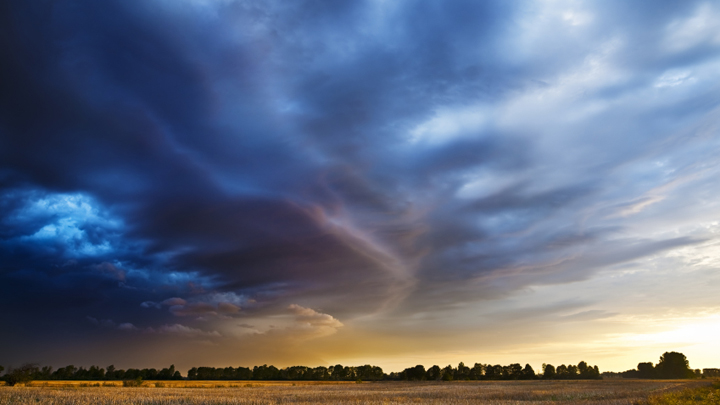 Do you ever get mad because you were told it was a sunny day but it turns out to be cloudy? Well, a very cool piece of technology could soon take away any doubts and give us the weather reports we've always wanted…
The new Himawari-8 satellite will give Australians access to the best possible information on storms and bushfires – it's the most advanced of its type in the world. They'll be 50 times better than the images we use now, with the Bureau of Meteorology announcing that the new images will be available from today on their website.
Bureau Director and CEO Dr Rob Vertessy said the benefits are enormous: "Himawari-8 is one giant leap in satellite meteorology: it's like switching from black and white TV to high definition colour in one jump. Or you could compare it to switching from the grainy images of the silent era to IMAX. You can see unfolding weather in detail we've only dreamed of in the past. But it's more than just eye-candy for our forecasters.
"Himawari-8 generates about 50 times more data than the previous satellite. Our forecasters now have access to 16 observation wavebands that capture important detail from many layers of the atmosphere.
"Previously we received a satellite image just once every hour, now we get a detailed scan of our part of the globe every 10 minutes. It brings the conditions on earth to life.
Ad. Article continues below.
"Combined with the coming upgrade to our supercomputer, Himawari-8 is a game changer. Weather computer models ingest data and extrapolate to provide a forecast. The better the data we put in, the better the forecast that comes out.
"Our forecasters are now starting to make use of the vast quantity of new data. One of the most immediate benefits is the ability to see storms as they develop. We expect to see continual growth in our use of the data over the coming years," he said.
The public can view Himawari-8's images via the Bureau's web viewer, which will go through a period of testing, feedback and improvement after the initial release today. The viewer can be found on the Bureau's website HERE.
"This is a great day for the Bureau of Meteorology and all Australians who have an interest in weather. Now everyone can benefit, both by seeing the weather as it unfolds in fantastic detail and through the improved services it will enable," Dr Vertessy said.
Ad. Article continues below.
Tell us, do you read the weather report every day? Does this new satellite excite you?