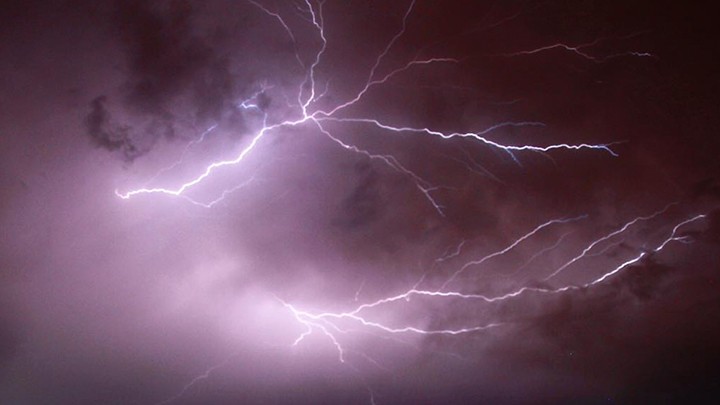 Huge hailstones, covering the road like snow. Terrifying green skies. Lightning in all directions. Last night's South East Queensland storm truly was a sight to behold.
According to 9 News, more than 100,000 lightning strikes were recorded, with more than 20,000 homes losing power.
While Brisbane certainly had a scary view, the surrounding areas bore the brunt of it, with Ipswich and Tara residents finding enormous golfball-sized hailstones in their backyards.
Meanwhile, Harrisville experienced rapidly flooded roads. Darling Downs and Campbells were swamped with up to 70ml of rainfall.
For those lucky/unlucky enough to miss the spectacle, social media has come to the rescue with these spectacular photos.
Literally golf balls in Corinda 4075 #bnestorm @612brisbane pic.twitter.com/CwwdDYvV8c

— Dani Dickinson (@MsDani_D) November 29, 2015
Comments