See Aldi's hilarious response to customer's biscuit complaint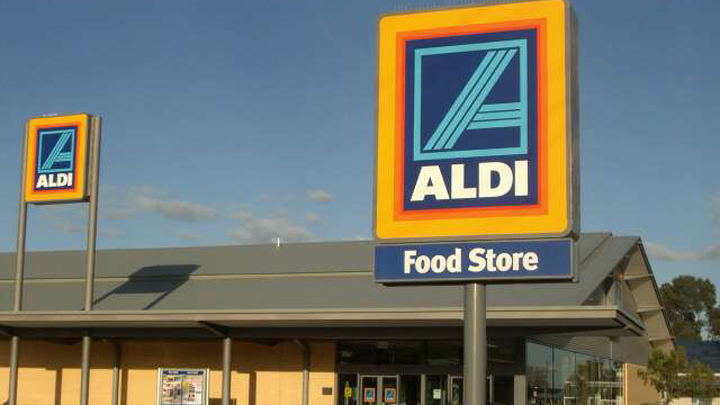 When Darryl Reilly opened his chocolate digestives he purchased from Aldi, he was expecting what he always got: chocolate digestives. But this tea break was not to be a typical one and what he found would have any biccie and tea lover distraught: one of his chocolate digestives was simply plain.
It was enough to have him vent his frustration to the German supermarket in a tongue-in-cheek complaint:
"I could not believe my eyes, never in all my life had I been left in such a biscuit predicament", Darryl mused.
"What did I do next? Well first I considered eating it , but then I decided against it because let's be honest, a plain digestive biscuit will never tantalise the taste buds in the same way as a chocolate digestive can… So having ruined my morning cuppa, I do eagerly anticipate your response.
Ad. Article continues below.
And he didn't have to wait long for Aldi to take notice to their loyal customers valid complaint: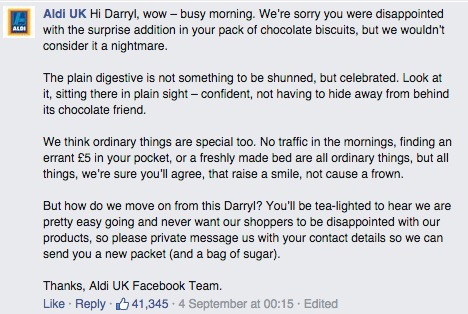 They kept to their word and sent Darryl a bag of sugar plus a new pack of biscuits.
We hope this gave you a giggle! Have you ever complained via social media?