Scandinavian royals pile on the old-fashioned glitz at Nobel party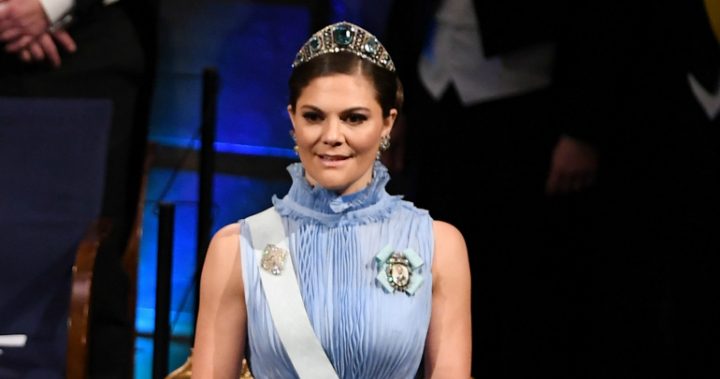 The Scandinavian royal families looked the very picture of, well, royalty, as they attended dual 2017 Nobel Prize Awards Ceremonies at the weekend.
Sweden's King Carl XVI Gustaf was accompanied by his wife, Queen Silvia, their three children and partners, at the ceremony in Stockholm, where the Nobel Prizes for physics, chemistry, medicine, economics and literature were awarded.
There were tiaras and jewels a-plenty at the glittering events. Silvia, 73, wore a stylish, full-length magenta gown and ceremonial sash, adorned with gem-encrusted brooches, and with earrings and a necklace, all heavily bejewelled.
Her daughter and first in line to the throne, 40-year-old Crown Princess Victoria, opted for a powder-blue gown with a ruched bodice and ornate collar, which left her looking every inch the Disney fantasy princess.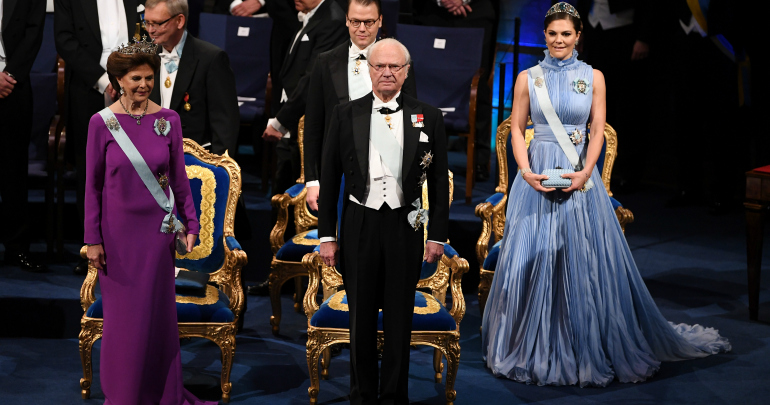 According to the the Daily Mail, Victoria completed her ornate attire with a tiara called the Aquamarine Kokoshnik, which once belonged to Sweden's Princess Margaretha. 
Meanwhile in Oslo, Norway's Princess Mette-Marit cut a stylish figure in a floral coat dress, black clutch purse and a simple black headband over her sleek blond bun.  
The Nobel Peace Prize 2017 was awarded to the International Campaign to Abolish Nuclear Weapons (ICAN) "for its work to draw attention to the catastrophic humanitarian consequences of any use of nuclear weapons and for its ground-breaking efforts to achieve a treaty-based prohibition of such weapons".
Ad. Article continues below.
Other Nobel Prize Award winners included an American physicist, a Swiss biologist, two American geneticists and chronobiologists, a novelist and screenwriter, and an economist.
In Stockholm, the Laureates, Swedish royals and the world's brightest talent celebrated the awards at a dazzling banquet at Stockholm's City Hall.
The Table of Honour, which stretched for metres, was laden with stunning crockery and glassware, elaborate glass decorations and flowers.
Have you ever been to a truly fancy event such as this one? Did you feel at least a little bit 'princess-y' or special in your finery?