Scandal at the 2015 Crufts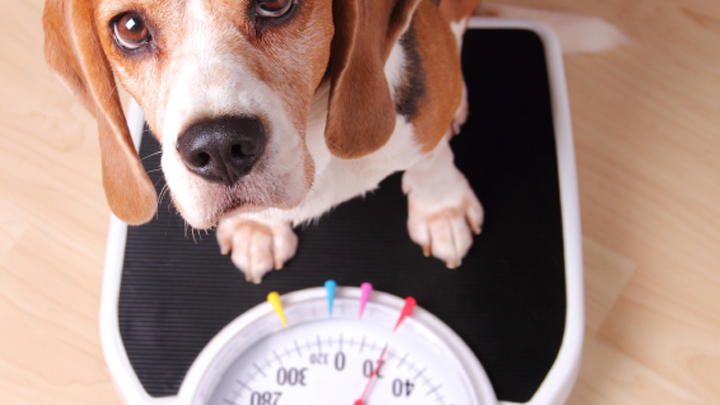 The 2015 Crufts, the world's biggest dog show, has been met with a little scandal. The dogs that are supposed to be idealised specimens yet have been accused of being overweight!
Did you watch the show and think the same? Could these images accidentally create a new 'ideal' weight for canines around the world?
A Liverpool University researcher has found that a high portion of the show dogs were too large. The study was based on 1120 online images of the dogs that appeared in the show and concluded that one in four dogs were overweight, despite the conception that they represented ideal breeds. As well the study accused the Crufts as normalising the idea of obesity of dogs, especially prone are pugs, basset hounds, and Labrador retrievers.
Similar to advertisements of idealised females in the glossy magazines, could this widespread media exposure adversely influence owner perception of the optimal body shape for their pup? Could these images accidentally promote canine obesity?
However, since the allegations have been made, the methodology of the study has been criticised for lacking reliable and valid rigour. Apparently, the author had just taken the photos off the internet and come to the conclusion that the dogs were overweight. There wasn't any research to track the dogs pictured, which explains why there has been outrage. In fact, a veteran breeder and trained veterinary nurse has said "looking at pictures is flawed, everyone knows the camera adds pounds".
Ad. Article continues below.
It's not surprising the allegations have been met with some outrage from the Crufts and dog community. Typically people who breed and care for their dogs keep their animals in the best condition possible. The Kennel Club takes the issue of canine obesity very seriously and respectively, the photos have since been deleted to maintain the anonymity of the animals and their owners.
Let's take a look at some previous Crufts images and tell us, what do you think of the 2015 show scandal?
Ad. Article continues below.
What do you think of this recent scandal? Do you like to follow the Crufts each year?