Saving the world as a second career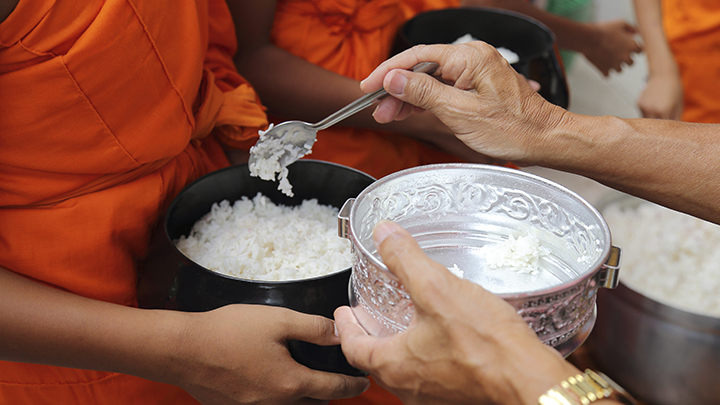 Regardless of whether your retirement was well planned or if it was a surprise to you, there's so many over 60s who don't feel like they're ready to give up life's challenges just because they call themselves 'retired'. In fact, there's a new trend in retirement of over 60s that is seeing more and more of them go back to work in a new capacity through volunteering and starting businesses for the social good of the world.
These are the over 60s who are saving the world as a second career.
So many people get to the end of their working lives and realise they have spent so much time focusing on the day-to-day things and even though they may have donated and given time generously, they feel like there is still more to give.
Over 60s saving the world are creating a new revolution and many are using their life skills to do so. Men who have been carpenters are running local community men's sheds and help men to stay emotionally connected and avoid isolation. Women who worked as nurses are volunteering time in aged care facilities during retirement. Other people will skills in finance, administration, marketing are volunteering in the head offices at not for profit organisations during retirement.
There are so many opportunities for us all to give back just a little of our life skills to a cause that needs it and retirement is a perfect time to do it. Here are some of the things that you could be doing with your skills…
Ad. Article continues below.
If you worked in…
Trades – You can work in remote communities building houses on community projects, you could do the same overseas for village communities or natural disaster damaged areas.
Health work – You can volunteer at almost all types of hospitals, aged care facilities or even volunteer in schools. Overseas there are so many opportunities for health workers to volunteer especially in third world and underdeveloped countries.
Administration/commerce – All not for profit organisations need basic business functions and often they can provide payment for these services. If you have experience and aren't looking for a large salary package but are looking to invest yourself in something for social good this is a great way.
Education – Education is one of the most in demand skills all over the world. As English becomes more important, a large number of third world countries require volunteers to teach it. In Australia rural communities are in need of tutors and educators to volunteer for education of all stages and this becomes perfect for anyone wanting to make a sea change or tree change.
Ad. Article continues below.
There are hundreds of organisations dedicated to volunteers wanting to share their skill sets with the world but the best places to start are Projects Abroad, Energize Inc, Transitions Abroad and United Plus. Or better yet, open your eyes to your local community and you won't have to look far to find a cause in need.
Last week we asked the Starts at 60 community where everyone volunteers and we had hundreds and hundreds of comments of people sharing their volunteering stories. So many people are already having second careers and saving the world and you could be too. 
Tell us, are you saving the world? How? Where and what are you volunteering?