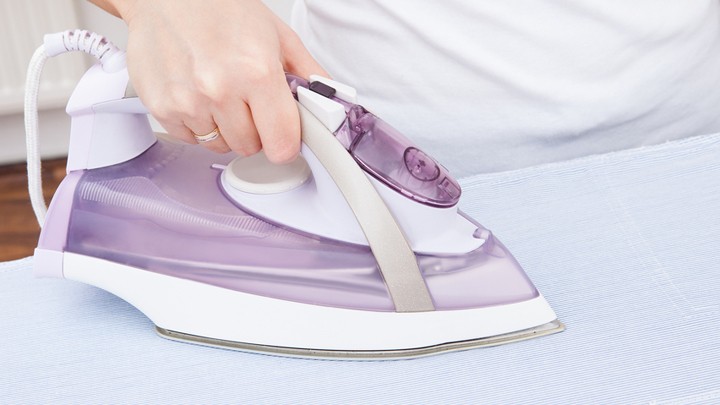 It can be very frustrating to lug around the ironing board, set it out and get ironing. If you have limited space and time, then the below hack for a DIY ironing mat will be very helpful.
To make this little magnetic mat, you'll need to measure the top of your washing machine, or the surface were you want to put your mat. Ideally you'll want about 2m of fabric (divided into 1m sections) but it's all down to what you need.
You'll also need some batting for the inside of the mat, and 4 magnets.
Then, pin the fabric together, right-side out. Cut the fabric using the measurements, making sure to leave plenty on the sides.
Lay out your magnets so each one is on a corner of one piece of the fabric.
Fold the fabric over the magnets and pin all the magnets in place for sewing.
Once that's done, stitch the magnet ensemble to the wrong side of your bottom fabric. I made sure to place it so that it can stick to the sides of the machine.
Lay the batting on the bottom fabric and pin the top fabric to it, tucking the ends in as you go.
Sew up the sides with your sewing machine and you're done!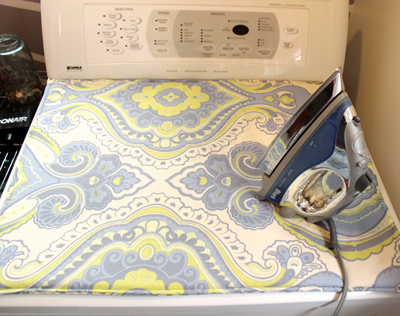 via Rustic Honey
Will you give this a go?
Comments