Saturday night nostalgia: The hairstyles we've rocked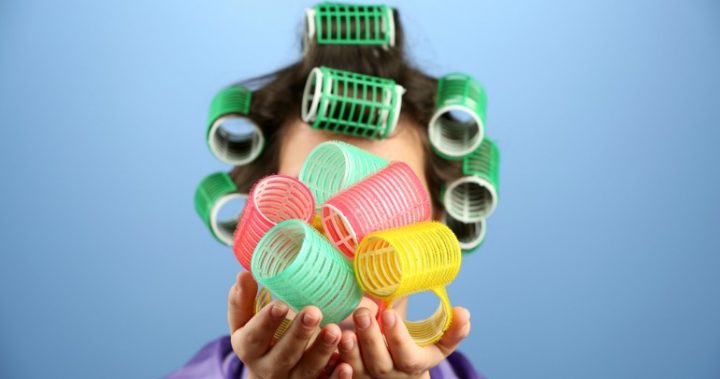 Hair, just like any other fashion, changes with the season.
The hairstyle you think is looking smashing and fashionable right now, there's a good chance you'll look back on in horror in the years to come.
And likewise, there's probably a style you think you would never be caught dead with that may just end up on your head at some point in the future. 
So tonight, let's take a little trip back in time and reminisce – and maybe have a giggle at – some of the hairstyles we've seen over the decades. 
1. Pin curls
Ad. Article continues below.
Before we had perms, and later, fancy electrical curling wands, we had pin curls. They weren't terribly comfortable to sleep in and took forever to do, but they did the job, producing lovely, soft, and feminine curls, and they didn't damage your hair with heat in the process.
2. Rag curls
Rag curls were a bit more comfortable than pins, and resulted in big, bouncy, Shirley Temple-style ringlets which looked adorable on little girls. Probably every little girl has been subjected to these at some point. 
Ad. Article continues below.
3. Victory rolls
Victory rolls fell into the same category as pin curls, and have even started coming back a bit now for those into retro / rockabilly style. You've got to admit, they're very striking!
4. The 60's bouffant
Hair in the 60s got bigger and bolder.
Ad. Article continues below.
5. The beehive
And the ozone layer was destroyed by the cans upon cans of hairspray required to keep the beehive 'do in place.
6. Or maybe you got it all chopped off, a-la Twiggy
Ad. Article continues below.
7. The long, straight, centre-parted 70s
Maybe the length no always so extreme … 
8. And the softer, wavier flower-child style. 
Ad. Article continues below.
9. And then we hit the 80s, and hair got BIG
If you never had a perm, were you even alive in the 80s?
10. Blokes didn't get out of the 80s easily either when the perm-mullet was a thing
Ad. Article continues below.
11. The 90s hit, and the hair flattened out a bit, whilst still being voluminous
Which era was your favourite for hairstyles?