Saturday night nostalgia: The crazy underwear fashions of the past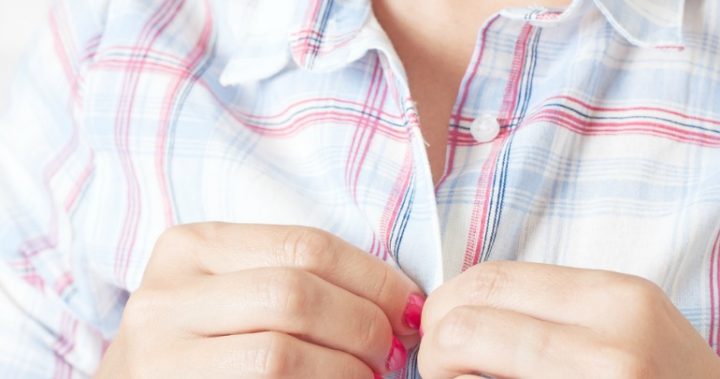 It's a fact of life that fashions change. From year to year, season to season, and decade to decade. Sometimes it feels like it changes on a weekly basis, and can be hard to keep up with. Most of us by a certain age stop trying to keep up with the current trends and just stick with what we know and love, and what suits us.
And like all other clothing fashions, underwear has also changed a great deal over time. You'd think that the garments that have the function to support, protect, and, well, cover our private bits would remain pretty much unchanged, but you'd be wrong. 
Yep, we've seen some odd underwear trends in our time, and the fashion gods-that-be continue to churn out rather wacky designs to this day. 
Lets take a trip back in time and look at some of the contraptions we've put on our most sensitive parts. 
1. Bloomers
Ad. Article continues below.
Were you ever even a little girl if your mum didn't make you wear bloomers under dresses to protect your modesty? Yep, girls were never too young to feel shame, which is what would happen if you climbed a fence or swung upside down without a pair of baggy, lacy bloomers covering you from waist to mid-calf.
2. Corsets
Once you'd outgrown the bloomers, you discovered that only one body type was considered "desirable" for women, and to achieve it you'd have to laced into a whale-boned contraption designed to sculpt your torso into an unnatural hourglass middle, with the added side-effect of suppressing breathing and mangling internal organs. But that's okay, because swooning and fainting were also desirable feminine qualities.
Ad. Article continues below.
3. Girdles
There's not a huge amount of difference between corsets and girdles, except that girdles had a little more give than corsets and were designed to smooth the hips and hold up stockings. Still not exactly comfortable.
4. Bullet bras
For goodness knows what reason, someone in the fashion hierarchy in the 1940s decided than women should have pointy, bullet shaped boobs. And it seems everyone agreed because they stuck around for the good part of the 40s and 50s, and are probably the reason those lovely little jumpers and cardigans were so popular during this time too. Madonna attempted to bring it back in the 90s, wearing a designer bullet bra in her Blonde Ambition tour, but thankfully it didn't stick.
Ad. Article continues below.
5. The push-up bra
The 40s were an exciting time in bra land, because this is when the first push up bra came into play. Because there's nothing quite like having your breasts right up under your chin, right ladies?
6. Slips
Ad. Article continues below.
Despite the risqué bras, modesty was still "in". Women wore either full slips or half slips under their clothing – that is, if you were a true lady.
7. Blow-up bras
Oh gosh, these are exactly what they sounds like. You know the demonstration the air-hostess gives before a flight about how to inflate your lifejacket, and she shows you the mouthpieces to blow into for extra inflation? Just like that, but in a bra. The original "false-advertisement", right blokes?
Ad. Article continues below.
8. Seemless stockings
These came in in the 50s, and were freedom for women who no longer had to make sure their seems were straight. Unfortunately, 65 years later, we still have no figured out how to wear them without getting a hole or ladder by 10am.
9. Secret friend
Oh. My. God. The dreaded Kardashians are not the inventors of the big derriere look. In the 1950s, "Secret Friend" was basically a cushion strapped your bottom under clothes. Would be handy if you were faced with a bit of a hard chair.
Ad. Article continues below.
10. Bra burning
Now this is a trend with comfort in mind! Nothing but support for this one. And even if women desired a little bit of support still, the bras became much more relaxed and comfortable in the 60s too.
11. Baby-dolls
Ad. Article continues below.
These sexy and girly numbers dominated the 60s and 70s, and we can see why!
11. The nipple bra
And we thought young people today are a bit naughty! The nipple bra came in in the 70s to give that "no bra" look to any outfit, with its hard, fake nipples.
Ad. Article continues below.
12. High-cut knickers
And we're in the 80s! High cut knickers, leotards, and swimsuits were in big time, and no doubt starting the bikini-line hair-removal torture that has endured ever since.
And underwear has continued to evolve into briefer, more uncomfortable forms since! What will the next 60 or 70 years bring?
Do you remember any of these designs?