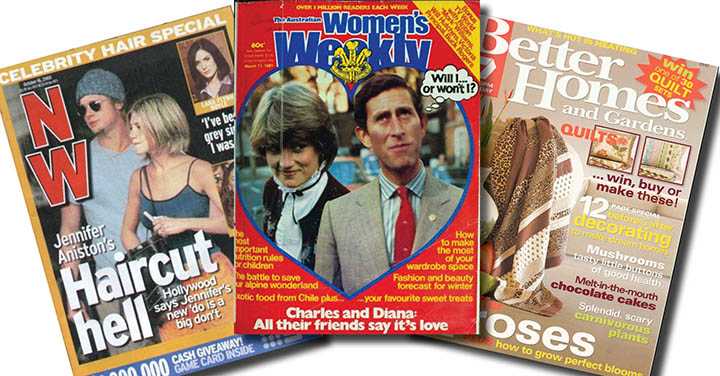 Remember when magazines were something you looked forward to reading? When the anticipation of buying your copy at the newsagent on a Monday and enjoying it over a cup of tea at lunch was significant? Remember poring over those pictures and giving it an extra read to make sure you hadn't missed anything? I do.
But, apparently those times are fast declining and as a newsagent's daughter I find the change a little saddening.
The latest half-yearly circulation figures are out and the slide over the last six months in some of the major magazines' readership will spin your heads when you compare it with the slide since 2007 when the Internet really hit its straps in content. The slippages in glamorous titles like NW, The Australian Womens' Weekly and Womans' Day in fact leave you wondering how some of the smaller titles will survive at all.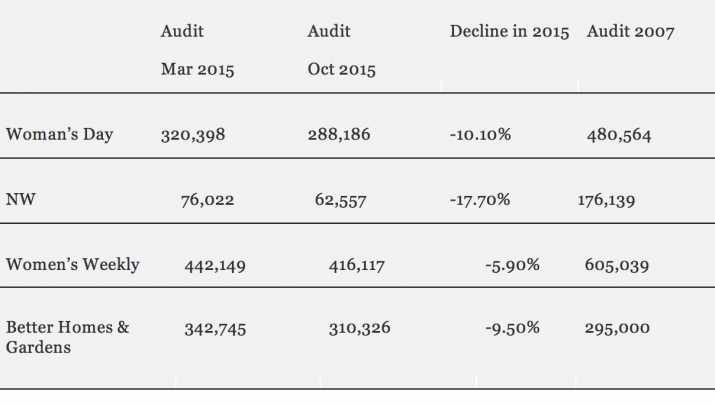 The only magazine in this list to have grown its readership in the 8 years since 2007 seems to be Better Homes and Gardens, and their journey isn't all strong either with a near 10% decline in the last six months.
I remember a day when these magazines could claim millions of readership, and we would rarely go a fortnight without buying or at least seeing one, when their special features truly were special and our consumption of media could wait a week or a month to be fulfilled.
Oh how times have changed. Are you surprised to see the slide in these magazine numbers?  What magazines do you read regularly?
Comments