Robin Williams' daughter Zelda pens heartfelt open letter about her father's death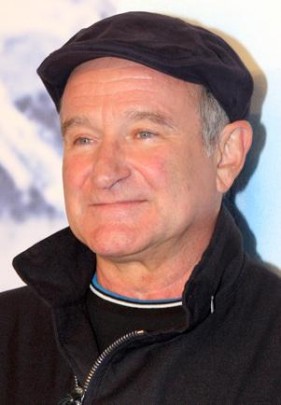 It's been a year since Robin William's died and many of us have felt a great sense of loss but none more his daughter Zelda, but just 12 months on she has found the strength to deliver a message of hope to those who are suffering with depression.
In an open letter Zelda writes about coming to terms with her grief and the 26 year old paid tribute to her dad who took his own life in August of last year.
In an Instagram post she wrote: "I came to a realisation this year that I feel compelled to share here, for whomsoever may need it.
Ad. Article continues below.
"Avoiding fear, sadness and anger is not the same thing as being happy. I live my sadness everyday but I don't resent it anymore."
"I do it now so that the wonderful moments of joy I do find are not in order to forget but to inhabit and enjoy for their own sake. It's not easy."
"In fact, I'd say it takes much more effort to consciously do than it does to just stay sad, but with all my heart, I cannot tell you how worth it it is."
At the end of her message there are some words of hope for those struggling with depression: "And for those suffering from depression, I know how dark and endless that tunnel can feel, but if happiness seems impossible to find, please hold on to the possibility of hope, faint though it may be."
"Because I promise you, there're enough nights under the same yellow moon for all of us to share, no matter how or when you find your way there."
Some beautiful and uplifting words of comfort from Zelda who clearly has respect and affection for her father's fans and those people who are suffering the way he did.
Do you think her words of encouragement and hope will help people? Does it help to know that even the rich and famous share the same feelings as we do, and that we are all human?