Let's talk: have you been the victim of road rage?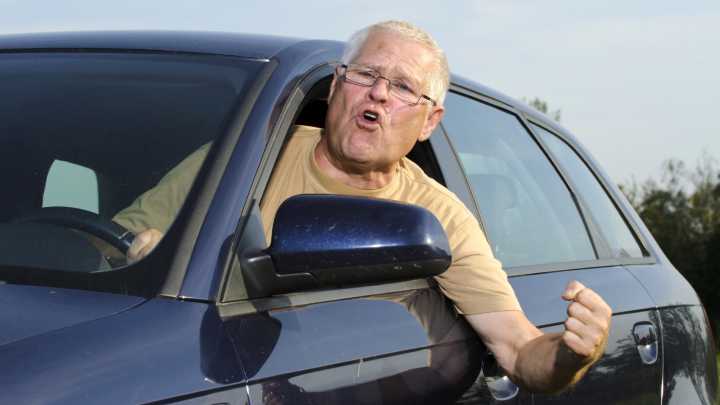 Seven out of 10 drivers have been the victim of road rage. More disturbingly: those who experience it are still suffering the consequences to this day. What can we do to set this disturbing trend straight?
A new survey of New South Wales and ACT drivers, conducted by NRMA, revealed that nearly a quarter of these incidents were witnessed by a child under 15.
One in five people admitted to being a part of road rage themselves, from leaning on the horn to abusive language/gestures.
The most overwhelming revelation is that a momentary lapse in anger can have huge long-term consequences. A massive 80% of people admitted to being "unsettled" by road rage, and nearly 50% believe they had lost some confidence as drivers as a direct result, according to The Daily Telegraph.
12% have lost sleep over road rage incidents; 10% felt more aggressive toward other people afterwards.
Ad. Article continues below.
NRMA president Kyle Loades found these results worrying. "It is frightening how quickly a moment of road rage can escalate into an ­impulse action that ruins lives, or worse, takes them away".
How do we prevent road rage?
Education may be the first step in deterring these incidents. An alarming three quarters of survey respondents were unaware there were any specific road rage laws in place.
If reported, those who use acts of intimidation on the road could face "menacing driving" charges. Those who use the vehicle itself in a threatening way could be charged with "predatory driving". However, the majority of these incidents go unreported.
John Hartley, Head of the NSW Police Traffic and Highway Patrol Command, told the Daily Telegraph that drivers needed to be aware of these laws. "Our advice is to ignore the aggression and don't become aggressive yourself because you risk losing your licence or facing ­serious criminal charges".
Ad. Article continues below.
"Remember that as the driver it is your responsibility to stay patient".
He suggested that many motorists feel too intimidated to report cases of road rage.
Have you experienced road rage? How has it affected you in the long run? What advice would you give to your fellow drivers?