Revealed: this is what's stopping Tony Abbott from saying yes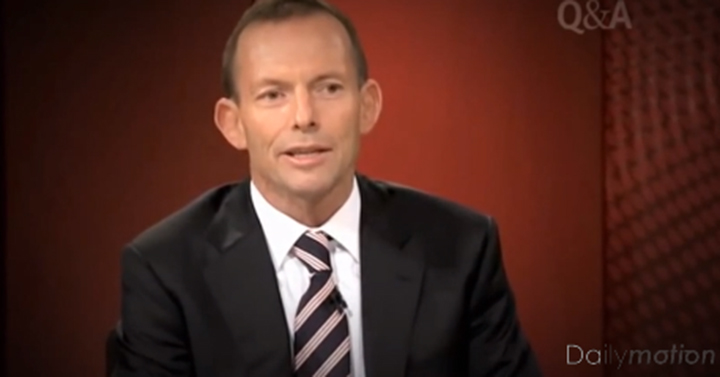 Leaks from within the Liberal party have revealed the real reason Tony Abbott is holding back on giving same-sex marriage the green light and, surprisingly, it has less to do with his personal beliefs than we may have thought.
Insiders have confided to Fairfax journalists that pushing forward with marriage equality could cost the Prime Minister his leadership, and have likened it to Malcolm Turnbull's experience with the emissions trading scheme.
Turnbull proposed backing Labor in the ETS and promptly lost his position to Tony Abbott in 2009.
Liberal National MP George Christensen said,"The party policy to retain the definition of marriage as contained in the Marriage Act is supported by the majority of Liberal and National MPs and senators and I'd say many of them would hold the view that this is what our party stands for".
"The party membership didn't like being ignored on the ETS and they won't on this one either," adds Mr Christensen.
Ad. Article continues below.
He is one of "several" rightwing backbenchers that have voiced their concerns to the newspapers overnight, casting doubt that the idea of same-sex marriage reform is  "not an inevitability", and certainly not by the end of the year.
So it seems Mr Abbott is caught between a rock and a hard place: on the one hand, the large and vocal push for marriage equality from the public; and on the other the potential for a catastrophic party split.
One MP said, "If you put this to a ballot in the party room, this does not get up".
If Tony Abbott is to be the Prime Minister under which Australia's marriage laws move forward, he will need to show leadership on the issue.
As we know, Mr Abbott doesn't believe in marriage equality. The question is: does he believe it's an issue worth fighting for?
What do you think the Prime Minister will choose? To move forward, back away… or puts his fingers in his ears and hope the issue goes away?