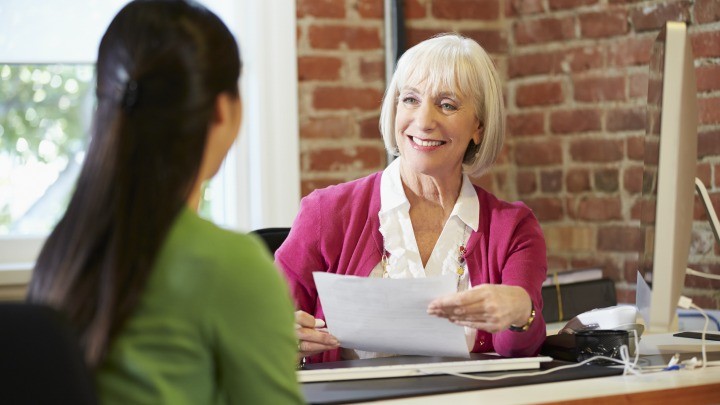 In 2016, the human lifespan has almost doubled. As our retirement age continues to rise, working is a necessity for many over-60s.
When some of us can't continue in our traditional careers due to changing circumstances or health reasons, it's helpful to know which careers are still attracting baby boomers.
For example, a nurse aged over 60 may not be able to continue working in hospitals due to the heavy lifting or long hours involved. However, she could be perfect as a community service manager!
Here are the best jobs for over-60s as compiled by HR experts, Michael Farr and Laurence Shatkin. You can read more about their research in the book 225 Best Jobs for Baby Boomers.
Careers which employ high percentages of baby boomers:
Baby boomers comprise nearly half the amount of people working in Social and Human Services. In fact, over 48% of the assistants in this industry are aged over sixty.
Forty per cent of workers in Personal and Home Care are baby boomers, with this job attracting many former nurses and clinicians.
By the same token, 40% of people working in Self-Enrichment and Education are baby boomers. This industry is perfect for former teachers, classroom aides and childcare employees.
The rich life experiences that baby boomers have gained over decades also makes them perfect for Rehabilitation and Counselling. This field attracts former community and social workers.
Careers which can offer baby boomers good earnings and career progression:
Baby boomers make excellent leaders, and they can earn decent salaries working as Management Analysts, General or Operations Managers, Government or Private Sector Executives and Administration Managers.
Over-60s also have lots of skills to pass onto others, which makes them very valuable as Training and Development Specialists, Instructional Coordinators and even Education Administrators.
Lastly, you will find baby boomers working as Sales Representatives. Over-60s have particularly strong sales skills, because they can easily build rapport with people, and have many existing contacts.
Are you involved in any of these industries? Are you looking to reenter the workforce? Have you found it difficult to get work, being over 60? Share your experiences below:
Comments