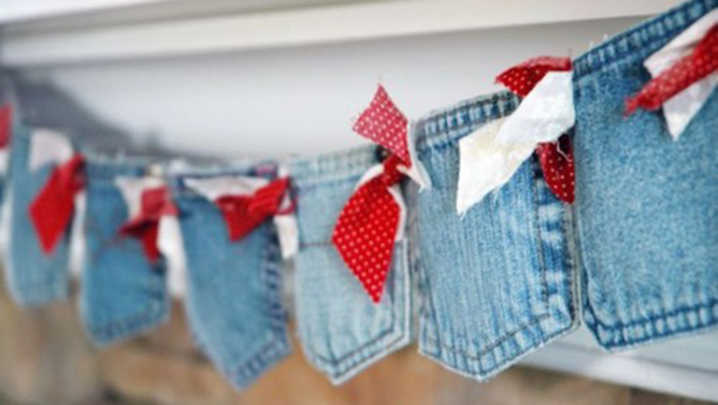 Do you have stacks of fabric sitting at home? Is it taking over your house?
The question is, what do you do with all your left over fabric?
If you have a good variety of patterned fabrics why not put them to good use. Use your arts and crafts skills, and reuse your fabric into something wonderful!
Here are the top 10 ways to reuse your left-over fabric:
1. CD coasters
Ad. Article continues below.

CDs are eventually becoming obsolete, so why not make the most of them while you can? Use anything from scratched CDs to DVDs. Recycle these CDs and turn them into a set of coasters. Be creative with your design and wrap the fabric around them.
Source: Craftsbyamanda.com
2. Neck warmer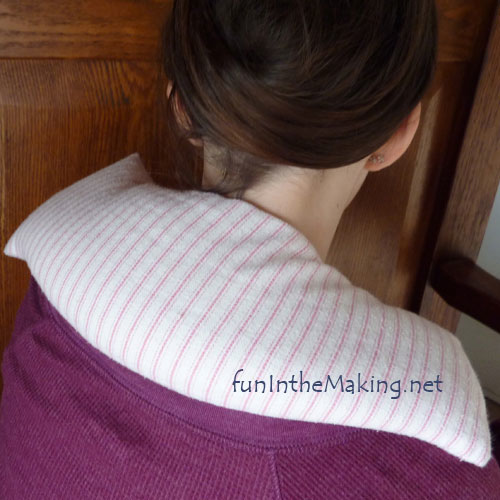 Ad. Article continues below.
Turn your boring neck warmer into something funky with left over fabric. Visit the source below to find out more details on making this neck warmer.
Source:Funinthemaking.net
3. Drawstring gift bag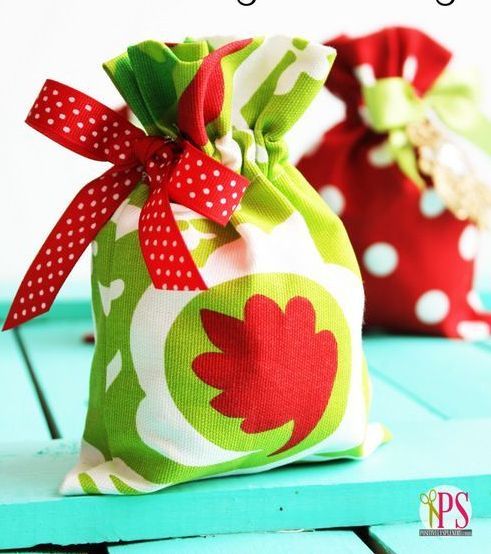 Spend within the budget this Christmas and stop by extra wrapping for your gifts. Reuse your old fabric and add a personal touch of wrapping it in your own fabric. Make a fabric gift bag, that comes together within just a few minutes. All you need is a small scrap of fabric and other basic supplies. Visit the source below for more details.
Ad. Article continues below.
Source: positivelysplendid.com
4. Sandwich wraps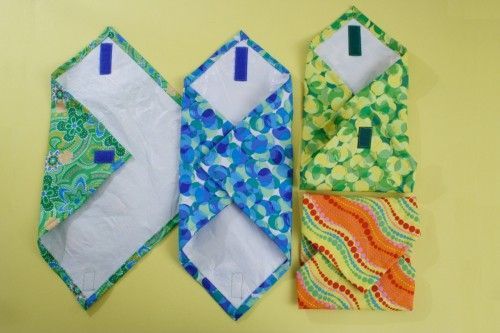 Don't get me wrong, zip-top baggies are great for sandwiches and are extremely useful, however they are very wasteful as well. How many plastic bags have you thrown out after you pack lunch or a sandwich. Instead, make a reusable sandwich wrap that can replace zip-top bags. It's all about being "green" and recycling this year.
Source: Chicaandjo.com
Ad. Article continues below.
5. Outdoor pillow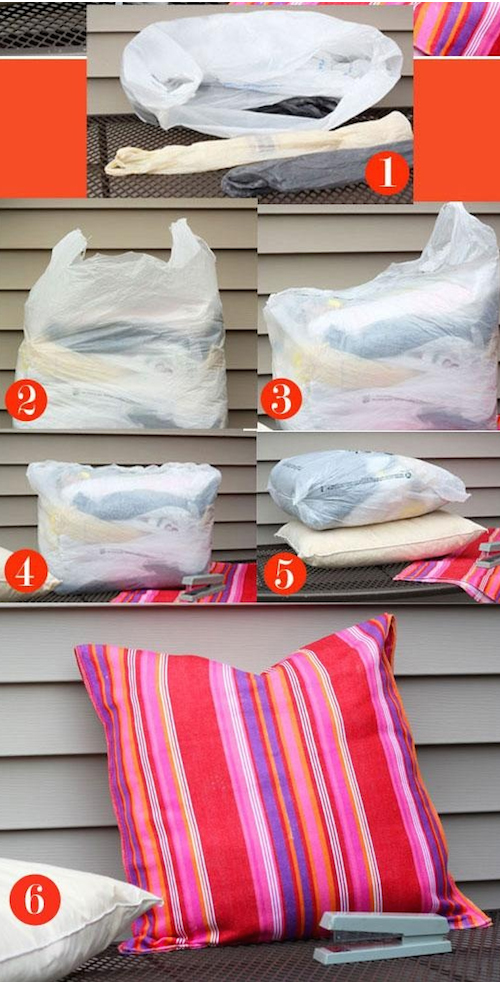 Make an outdoor pillow on a budget or even for free! All you need for this task it two dishtowels and a handful of plastic grocery bags. Use any plastic bags you have at home; select your favourite fabrics that go well with your house interior and away you go! The steps are outlined in the photo above; if you struggle visit the source below.
Source: Inmyownstyle.com
6. Hanging wall organiser
Ad. Article continues below.

What a great way to reuse fabric, as well as old cardboard. You can use alternative materials to hold the organiser on the wall. Be creative in your crafts and use materials that can hold heavy items, ensuring there are no safety hazards.
Source: Moy-handmade.ru
7.  Cookie tray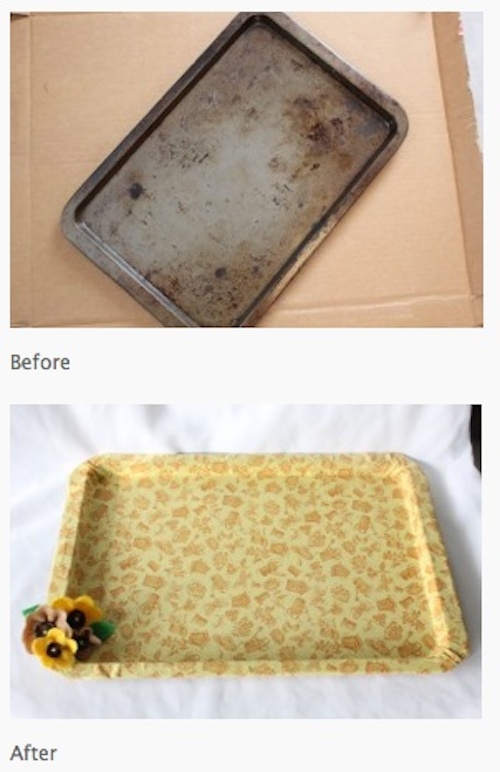 Ad. Article continues below.
Why not bake your cookies and treats in a tray that is pretty and presentable. A simple bit of fabric can turn your dreary metal pan into a fabulous baking tray!
Source: Sowanddipity.com
8. Plastic bag holder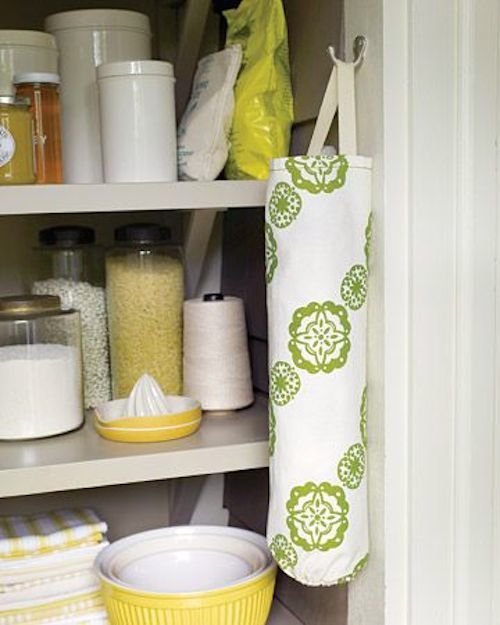 What a cute way to store all your plastic bags in the cupboard. Find a fabric that matches the house of interior and make a beautiful plastic bag cover.
Ad. Article continues below.
Source: Marthastewart.com
9. Denim crafts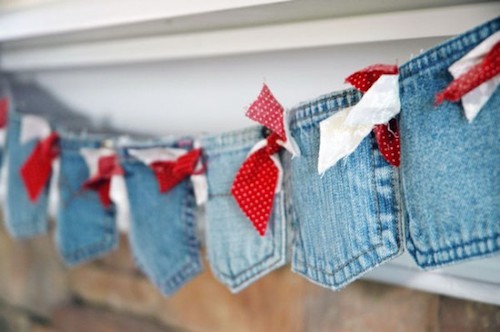 Do you have any old denim jeans at home? Why not, make an all occasion pocket banner from your old denim jeans? Cut out the shapes correctly and string these pieces together with any type of ribbon you have that will suit the design. Alter the design for every holiday occasion. It can also be used as an advent calendar!
Source: Tipjunkie.com 
Ad. Article continues below.
10. New shoes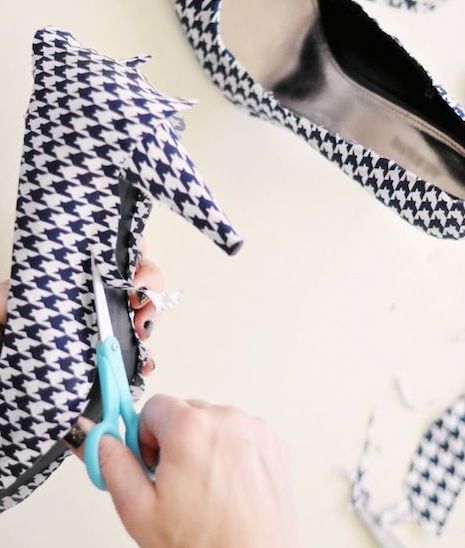 Grab your basic pair of pumps and recreate your old shoes into something fabulous! Find your most outrageous fabric and get some fabric glue and you could be making yourself a beautiful new pair of shoes. Visit the source below for more information of recreating your old pumps
Source: Lovemaegan.com
What do you think of this tricks to reusing old fabric? What do you do with your old fabric? Comment below to tell us more!