Retro baby names are making a comeback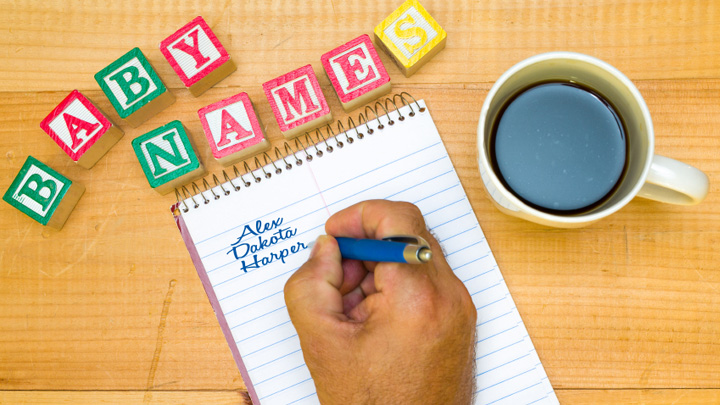 They're the names we grew up with and for a time there, they were outdated. But now it seems those retro, old-fashioned names are making a comeback.
Nameberry (a baby name website) has just revealed its most popular names for the first half of 2015. As Harper Lee's 'To Set a Watchman' continues to gain momentum, so too does the lead character's name – Atticus was the most popular boys name in the first six months of this year.
For the girls, the name of the second royal baby, Charlotte, has topped the list for the most amount of searches on Nameberry.
A big question mark about the name is Atticus is whether it will continue to be popular after its namesake Atticus Finch was revealed to be racist in the follow-up to To Kill a Mockingbird
The Nameberry popularity list tallies the most-visited of the nearly 40 million views of baby name pages since the beginning of 2015. And rather than tracking names given to babies last year as the official US and other global counts do, it registers which baby names are attracting the most interest from expectant parents, which will have a flow-on effect in future baby name counts.
Ad. Article continues below.
See if your name's on the list and tell us, can you imagine calling a baby one of these names nowadays? Does your grandchild have a classic name?
Top 20 girls' names
1.  Charlotte
2.  Amelia
3.  Olivia
4.  Isla
5.  Ava
6.  Violet
7.  Cora
8.  Eleanor
9.  Lucy
10. Penelope
11. Evelyn
12. Adeline
13. Hazel
14. Imogen
15. Aurora
16. Alice
17. Claire
18. Adelaide
19. Elizabeth
20. Arabella
Vintage girls' names featured in top 100
Scarlett
Emma
Rose
Genevieve
Ivy
Nora
Beatrice
Caroline
Esme
Matilda
Clara
Iris
Maeve
Harper
Clementine
Josephine
Audrey
Stella
Juliet
Cordelia
Olive
Margaret
Florence
Abigail
Mabel
Top 20 boys' names
Atticus
Asher
Ezra
Silas
Declan
Wyatt
Oliver
Henry
Milo
Jude
Levi
Jasper
Leo
Kai
Jack
Finn
Theodore
Sebastian
Miles
Liam
Vintage boys' names featured in top 100
Austin
Beckett
Felix
William
Ethan
Theo
Oscar
Owen
Julian
Sawyer
Archer
Emmett
Everett
Charles
Arthur
Maxwell
Graham
Hugo
Lincoln
August
Griffin
Wesley
Elliot
Bennett