Retirees are stepping up as foster carers for kids in need
Sponsored Content
Lifestyle
10 months ago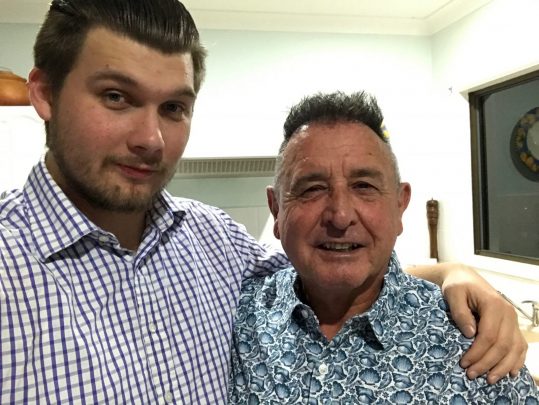 As Ron Chiplin grew close to retirement age, slowing down his pace of life wasn't on his mind.
Instead, he signed up with Uniting to become a foster carer, ready to offer love and support to children in need.
Chiplin is one of a growing number of people who are becoming carers later in life, and if his view is anything to go by, it's a way of staying young.
"I'd had a good childhood myself so I always wanted to offer that to someone else," the 67-year-old from Patonga in New South Wales says.
"And caring for youngsters keeps me young too. I've been introduced to a whole new crowd of people and learned new things from these wonderful children who just need some stability and love."
In the 11 years since Chiplin became a foster carer, he's provided short respite care to three children aged 10 and older. He also provided long-term care for Jack, a 13-year-old boy. Jack is now aged 24 and living with his former carer.
"Jack helps me care for the kids who come along and says he'd like to become a carer himself one day," Chiplin says. "It's lovely that he wants to give back for the love and care he's received."
"It's not always easy being a foster carer. These kids give me some of the biggest challenges I've ever had to deal with in life. But I have a lot of life experience which I can offer them and show them that things like trust and respect go a long way."
Like Chiplin, Karen Robinson doesn't let being in her 60s stop her from currently caring for three foster children and one adult with disabilities.
Over the past 26 years she has looked after 200 children through Uniting, winning The Pride of Australia award in 2013 for her care and compassion.
"I couldn't save all the children, but I've certainly tried," Robinson, 62, of Peak Hill in NSW, says.
"Everybody has what it takes to be a foster carer, just open your home. There are so many kids out there who need love. It doesn't matter about your age."
She says she's spoken to many people who had thought about doing the same but didn't pursue the idea.
"They tell me they never actually did it because they're scared that they'll struggle, but you are not alone on this journey," Robinson explains.
"Uniting offers such great support, they're with you every step of the way.
"It's easy to get caught up in your own lives, but try to think of all these kids that just need some love and care."
There are very few bars to becoming a foster carer with Uniting – you can be single or in a couple, either married, de-factor, or same-sex.
You do, however, need to be in good health so you can keep up with the children both physically and mentally, and either own or rent a home with a spare room for the child. Foster carers must be an Australian citizen or a permanent resident, and pass the relevant mandatory check.
Have you considered being a foster carer in retirement? Or are you already helping raise your own grandchildren?

Choose what's best for you During the month of November, anyone who signs up to an Independent Living home with Uniting will receive downsizing consultancy free of charge. With more than 550 services across NSW and the ACT, our team are here to help find support that's right for you. To find out more about Uniting or talk to us about the healthy ageing, lifestyle or care option that's right for you, call us on 1800 864 846.