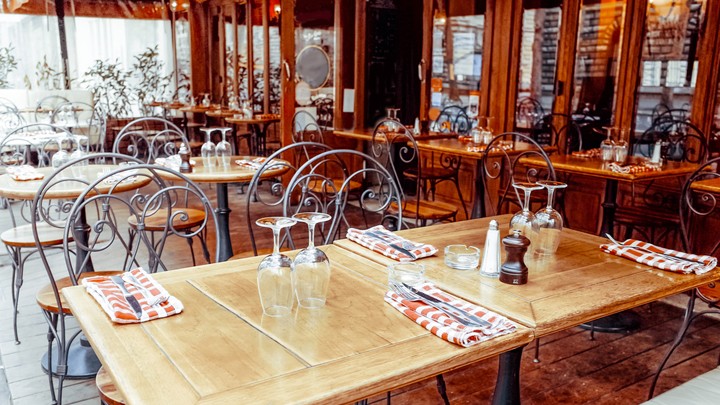 Many of us make reservations at restaurants and cafes every week, to save ourselves a spot in a busy period or so we can make plans.
But there's something going wrong in the hospitality industry and it's enraging restaurant owners: they're sick of no-shows.
Instead of calling up to cancel a reservation, an influx of diners have decided not to give an signal they weren't coming, leading to loss of business as staff have to turn others away.
It's led to owners taking to social media to name and shame those who don't turn up – but is it two wrongs make a right?
According to Australia's largest online restaurant booking network Dimmi, "Enough is enough — either show up for your booking, or face being banned".
CEO and Founder of Dimmi, Stevan Premutico, told News Corp these extreme measures need to be enforced by restaurant owners and that their "charity nature" of letting 'no-shows' go unpunished needs to stop.
"For too long restaurants have been trying to get by with no-shows and its got to a point where enough is enough," Mr Premutico said.
"We want a ban on people who frequently no-show to restaurants, and for those who book 3 restaurants and then choose 1 of those to be named and shamed.
"It's one the single biggest issues impacting Aussie restaurants, and it needs to be fixed", said Erez Gordon, owner of Bishop Sessa restaurant in Surry Hills.
"There were hundreds of restaurants on Valentine's Day that could have filled their space 4 or 5 times over," he said.
"But say at the last minute, 6 people are a no show, that means the chances refilling at such short notice is almost zero chance. So that $1,000 that would have been cleared, has now gone.
"This means there's a high chance that an owner or chef will go home without making a dollar., and that's why no shows are such a sore point for restaurant owners and the industry.
"Banning the repeat offenders who fail to honour reservations will help to eradicate the issue," Mr Premutico added.
The CEO said there needs to be more public awareness about what a no-show does to a restaurant because
"customers assume a table can be filled through other means, and they don't realise the damage it does.
"If you can't go, give notice to the restaurant and they can resell that. Not showing up is not good behaviour, and it's not Australian".
Tell us, have you ever not shown up for a restaurant booking? Would you care about being named and shamed?
Comments