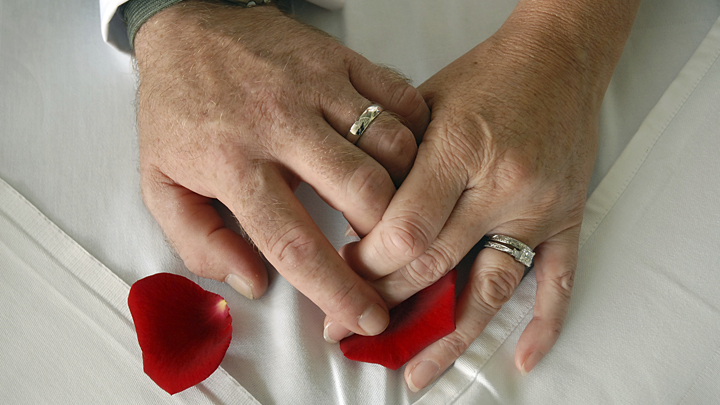 My wife and I were married in 1973 when we were both 20 years old. It was one of those weddings where the sun was shining on just the right parts and my wife looked absolutely radiant. No one questioned our love for each other and although we were young, it didn't seem to matter in those days. We married in Perth before moving to Western Sydney where we brought up our 3 sons. I worked as a boilermaker for years to support the family while my wife Ann stayed at home, before later becoming a nurse. I thought I had it all and I really did. We didn't have a lot of money but I always took opportunities to cherish my wife. I couldn't stand going out and seeing men hardly touching the women they married let alone kissing them, so I was affectionate as could be.
It was 1993 and our 20th wedding anniversary when I had a crazy idea. I still remembered our wedding fondly but I wanted to do something for Ann. I had been away at work constantly for 20 years and she had stuck by me. I had given her a measly cubic zirconia ring when we got married (hardly a precious stone) so I wanted to get her something bigger and better now I'd become a fat cat in the office. On the morning of our anniversary, I made her breakfast and watched her eat – she laughed and asked what I was looking at. I rambled off about 20 things I loved about her and she smiled in that way that made me feel 20 all over again. Later that evening I told her to meet me at the car because I wanted to take her to dinner. I wasn't going to take her to dinner – I was going to propose to her. We walked down to the harbour and, in a magnificent spot with Sydney's skyline on full display, I got down on one knee with a brand new 1 carat diamond ring and asked Ann, "Will you marry me, again?" She couldn't believe it…no really, she thought I was joking! She wondered if we needed to get a divorce first before we married again but I explained that I would like to renew my vows to her. She smiled at me in that way she does and I knew I would marry her 1000 times over.
Ad. Article continues below.
So, in 1994 we renewed our vows in a ceremony in Fiji with our sons and their partners. We were already on a family holiday so figured we may as well do it while we were there. It was incredible and even though we weren't dressed in the full get-up (Hawaiian shirt for me!), we were blissfully happy, like every day of our marriage. How lucky I was to have found someone so patient and tolerant yet also funny and strong.
It wasn't long before 5 years had passed and we were in our mid 40s, still working and getting by. I had another crazy idea: why not get married again, again!? I was still as enamoured as ever so on our 25th wedding anniversary, I did my old trick again. Ann was thrilled (or at least I think she was! Crazy bastard I am). We renewed our vows surrounded by friends at our local golf course.
From there onwards, we made a promise to renew our vows once every 5 years. Counting our wedding, we have re-married more times than Liza Minnelli! We went back to Fiji in 2009 and renewed our vows just as we had 15 years earlier, this time with a few more friends! It has become a fun tradition for our family.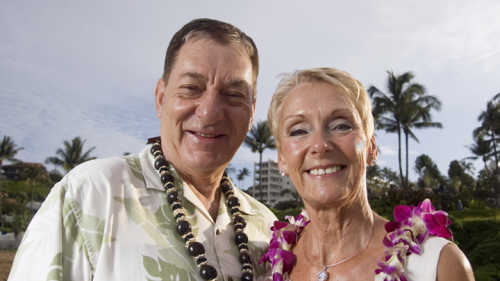 I will continue to do it until I'm old(er) and grey(er) because there is nothing more important than that one person you spend your life with. I'm not alone in this world so I want to show Ann she is my world, not just every 5 years, but every day. If you love your partner, why not do it!? Have the happiest day of your life 5, 6, 7, 20 more times!
Have you renewed your vows? Or would you? Why or why not? Tell us below!