Remembering Gough Whitlam... a significant contributor to Australian history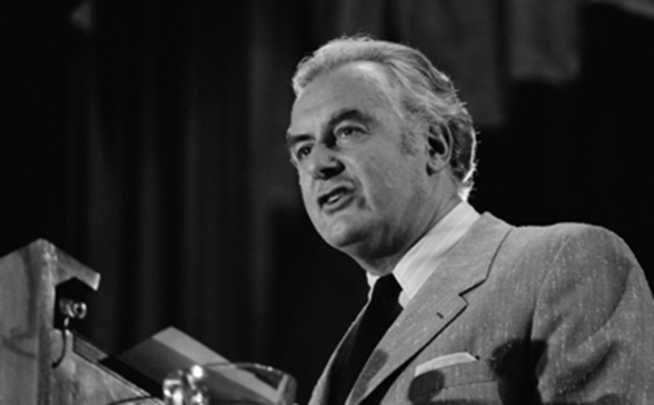 At the age of 98, one of Australia's most controversial Prime Ministers and political icons, an agent of change and a disrupter of so many parts of our country Gough Whitlam has died this morning and we're sure you have plenty of memories of the man.  What do you think his greatest contribution was?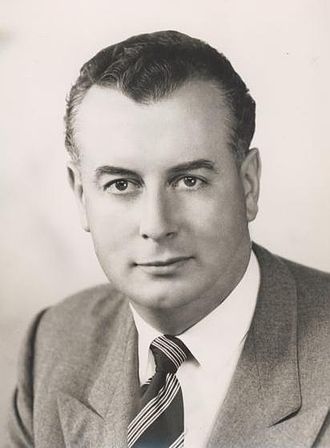 Gough Whitlam was an incredible contributor to Australian politics.  A disrupter and driver of great social change in Australia, Gough Whitlam brought the Labor Party back from the political wilderness in 1972.  He was to became the 21st Prime Minister of Australia from 1972 to 1975 and the Leader of the Labor Party from 1967 to 1977. Whitlam led Labor to power for the first time in 23 years at the 1972 election; he went on to win the 1974 election before being controversially dismissed by Governor-General Sir John Kerr at the climax of the 1975 Australian constitutional crisis. Whitlam remains the only Australian Prime Minister to have his commission terminated by the Governor General in this way.
Whitlam spent his career in politic in Australia, commencing his first term in Parliament as the representative for Werriwa, in the house of Representatives.  He took on the role of Deputy Leader of the Labor Party in 1960 and became the leader of the opposition in 1967. He fought the election in 1969 as the leader, losing narrowly before standing again in 1972 to win.  He broke, for the first time in 23 years, the strength of the Liberal-Country Coalition of Australia.
Whitlam is famous for the change he wrought on Australia.  He eliminated military conscription, ceased criminal execution, brought in universal health cars, made university education free, and implemented legal aid programs.  But he had a hard fight to win against his political opponents who made it difficult for him to achieve supply in the budget.  In fact, the political opposition he faced was so deep that he was forced to throw the country to a double dissolution election in 1974, which he went on to win.  But that wasn't to solve his problems.  The opposition continued to control the Senate, and in 1975 the Senate blocked appropriation bills, denying budgetry supply.  Confident of what he was trying to achieve for the nation Whitlam refused to back down and died on his sword when the Governor General John Kerr dismissed him in a fit of controversy in 1975 and commissioned Malcolm Fraser as Caretaker Prime Minister.
Labor lost the next election by a landslide.
Ad. Article continues below.
Whitlam stepped down after losing again at the 1977 election, retiring from Parliament in 1978. Upon the election of the Hawke Government in 1983, he was appointed as the Australian Ambassador to UNESCO, and remained active in public life well into his nineties.
Wallace Brown famously described Whitlam in his book about his experiences covering Australian Prime Ministers as a journalist:
Whitlam was the most paradoxical of all Prime Ministers in the last half of the 20th century. A man of superb intellect, knowledge, and literacy, he yet had little ability when it came to economics … Whitlam rivalled Menzies in his passion for the House of Representatives and ability to use it as his stage, and yet his parliamentary skills were rhetorical and not tactical. He could devise a strategy and then often botch the tactics in trying to implement that strategy … Above all he was a man of grand vision with serious blind spots.

 
Gough Whitlam, who made a fair innings of 98 years, leaves behind four children. His wife Margaret died in 2012.
Ad. Article continues below.
"Our father, Gough Whitlam, has died this morning at the age of 98," the statement said. "A loving and generous father, he was a source of inspiration to us and our families and for millions of Australians."
There will be a private cremation and a public memorial service.
Labor MPs are already paying tribute to their former leader.