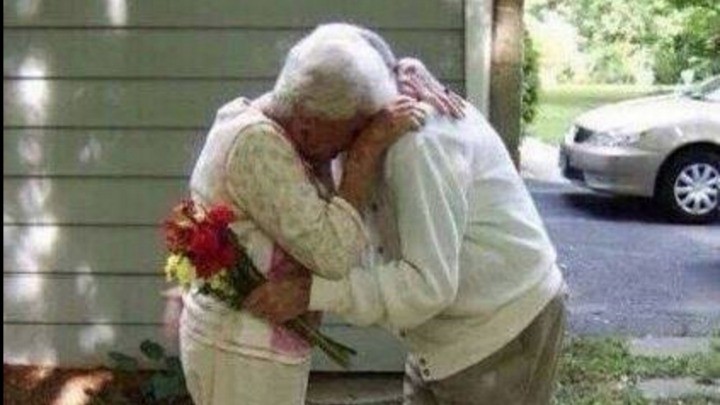 A person on Reddit has posted this heart-warming photo of her grandparents together. "My grandparents 60th wedding anniversary", the photo reads.
"My grandfather had Alzheimer's. He didn't remember his children, his home or anything else", the Reddit user explained.
"But as bad as it got, whenever he saw my grandmother he would say, 'Look at my beautiful wife'". The gorgeous photo shows the couple embracing, with the grandfather holding a bouquet.
This moving photograph is a timely reminder that love overcomes all boundaries. As one Facebook user commented, "The heart remembers, always!"
Other people online have now taken to sharing stories about their grandparents too. "My dad has Alzheimer's. But he lights up like a Christmas tree when he see's Momma", said Facebook user Marlene Bennett.
"He reaches out his hands so she goes to him and he just kisses her and hugs her, and tells her, 'I love you, Rose'".
Meanwhile, Facebook user Adina Papinchack added, "My mother-in-law is struggling with dementia too.
"But when she sees my father-in-law, her eyes light up and she runs into his arms! I pray that recognition stays for your loved ones and mine".
Beautiful! Has someone you known shown moments of love and recognition, despite battling Alzheimer's or Dementia?
Comments