You won't believe what this granddad did for his grandkids!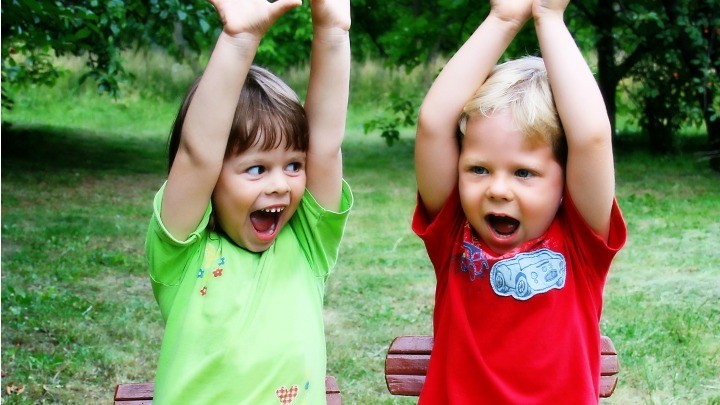 Here's hoping Jay Hewitt's neighbours don't have a keeping up with the Jones' complex… if so, they have a lot of work to do!
This grandfather thought his six-year-old grandson and four-year-old granddaughter might want somewhere fun to play when they came over to visit, so he build this…
Yep, that's a treehouse – complete with electricity, three storeys, a loft and built-in spiral slide, reports The Sun Chronicle.
The structure is 12 metres tall, and supported by four huge maple trees in Mr Hewitt's back yard.
Ad. Article continues below.
"I had a treehouse when I was a kid, but it was basically a 4-by-8 sheet of plywood," said Mr Hewitt, 59, who is a licensed builder planner. "I never dreamed that a treehouse would be anything like this."
There are no rickety stairs or dangerous ropes needed to access the treehouse, but a full staircase, which leads to a large deck. Another set of stairs leads to the loft.
When the kids aren't visiting, Mr Hewitt and his wife host friends in the unusual extension.
Apparently the structure is to small to be considered a house under the laws in Mr Hewitt's area, so he did not require planning permission, however the treehouse is built to building standards – after all, Mr Hewitt's precious people will be playing in it.
The idea to build a treehouse came from Mr Hewitt's son before his grandkids were even born.
"At the time, I said I'd build the best treehouse any kid ever had," Mr Hewitt said.
The treehouse took more than two years to build and is made largely from salvaged materials. Mr Hewitt says it is a work in progress and is already thinking of how to make it even better…
Is this the coolest treehouse you've ever seen? Do you have one in your backyard? We'd love to see them!