Working mum sparks backlash after claiming elderly couple judged her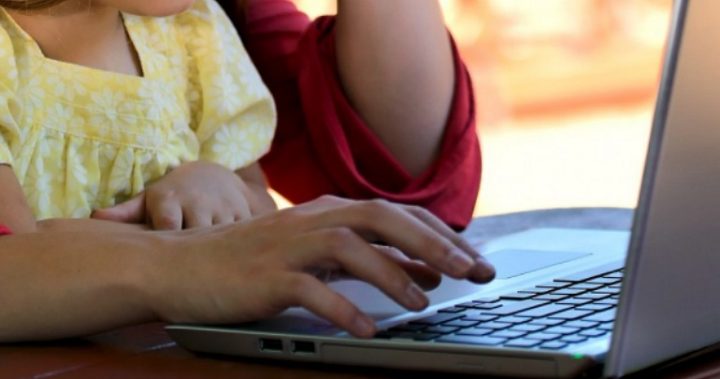 A working mother has sparked an angry inter-generation debate after claiming she was judged by an elderly couple for working, while her husband looked after their baby.
Rebecca Bodman revealed she began chatting to an "elderly couple" while queueing for a flight with her six-month-old son, Max, strapped to her front. She was on her way to Melbourne, where her husband was due to meet her to look after their son while she ran a work event. She claims the couple reacted with shock, "as if I've told them I'm visiting from out of space."
ABC News shared her story on their Facebook page and it sparked a very mixed reaction – with some people her own age defending her, saying it's time older generations understood times had changed.
Meanwhile others of a similar age hit out at her attitude – defending older generations and pointing out that many were working mums in the 1970s and '80s, while Baby Boomers themselves also got involved, and shared their anger online.
Describing what happened, Rebecca said the older man initially asked if she was "visiting the grandparents", before his wife queried if it was her husband working in Melbourne and if that's why she was visiting.
Ad. Article continues below.
She replied to them: "No. It's for my work. My husband's actually meeting me there tonight to look after the baby while I run an event," to which she claims they appeared surprised and said "Ohh". "Cue raised eyebrows and end of conversation," she quipped. 
The disgruntled mum wrote: "When you have a new bub and people see you without them, the first question you get is 'Who's minding him?'. If it's my mum or mother-in-law, then that's lovely.
"But if I reply that he's with my husband or my dad, people laugh. And then comes the conversation about how brave I am leaving him with them. Or that my husband/dad must be amazing! I often have to catch myself and not feed into this type of dialogue."
She called on others her age to keep "engaging" in conversations like this to "force people to think about things differently" – but it sparked a lot of anger, from many different age groups.
Ad. Article continues below.
Read more: Debate as millennial angrily blames older generation for 'harder times'
One user slammed her story, and wrote: "Given the couple were elderly, allow them some slack please. They are not of your generation, and they do not need your 'superior attitude', nor do they need your arrogant attitude toward those who may or may not approve of your lifestyle."
While another added: "My mother died a couple of years ago aged 83. She caught serious flak in early sixties when she went back to work with 3 children, 2 under school age. Not all people of a certain age are prejudiced against working women. Some were our pioneers."
Another agreed, and wrote: "Baby boomers were huge yes voters so most of them are pretty aware the world has changed," and one more like-minded user added that there's nothing wrong with them being surprised, as it was a different time for them, writing: "So what's wrong with older people, raised in a very different time, with very different ideals, seeming puzzled. They weren't being malicious or nasty, so don't sell it like they were."
However, many were quick to defend her views. One user wrote: "I didn't see anything superior or arrogant in the way she related that story. But regardless, nobody needs anyone else's 'approval' of their lifestyle."
And one added: "Don't think it's too much to ask that older people stick their heads out once in while and notice wtf is happening in the world," while another user wrote: "Spot on….its still quite restrictive in some people's mind about what and how women with children (or without!) should act or be involved in. Good on you – keep going!"
What do you think? Was the mother right to share her anger at the couple's reaction, and call for a change in views? Or was she wrong to judge them on first glance?