Woman asks if she should leave husband over laundry drama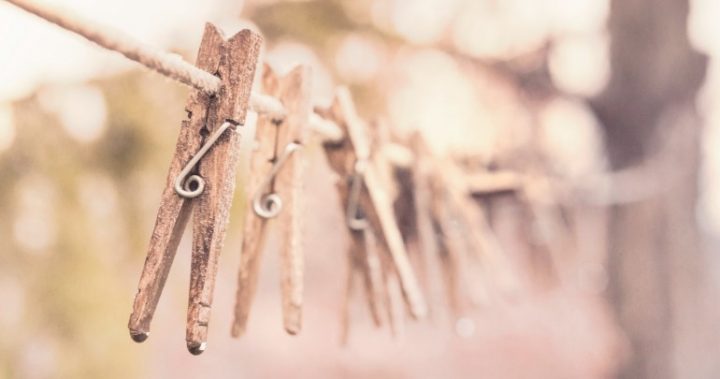 A woman has caused a heated debate after asking if she should leave her husband because he ruined her delicates.
Posting to Mumsnet, the frustrated wife wrote that her husband of 10 years had repeatedly ruined her hand-wash only underwear in the washing machine. 
The woman went on to explain that while she's aware it sounds dramatic, she "can't stand his competence" anymore.
"Today, yet again, he washed my hand wash only underwear in the machine and ruined it," she wrote. "I have lost count of the number of times he has done this. It is just such a waster and will need replacing."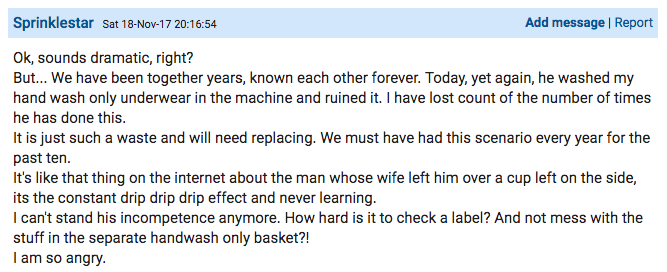 Ad. Article continues below.
She went on to say that she had addressed similar scenarios with her husband in the past. 
Her comments received mixed responses from those who believed she should leave and those who thought she was overreacting. 
One person wrote, "Your DH does the laundry…in my eyes that would make him a prince amongst men and a definite keeper."

Another said, "It is just underwear – not the biggest crime."
Ad. Article continues below.

Responding to the comments, the wife said that she believed the scenario was a sign of a bigger underlying problem as the items had already been separated. 
Other uses agreed with her and said her husband's behaviour shows he has no respect for her. 
One said, "Exactly the same happened to me. I left, and I haven't regretted it for one moment."

Her thread received a large number of responses with many suggesting solutions such as giving him other jobs to do or making him buy a replacement set.
What's a pet peeve of yours? Have you ever gotten into a silly argument with your spouse?