Why you should be talking more about death with loved ones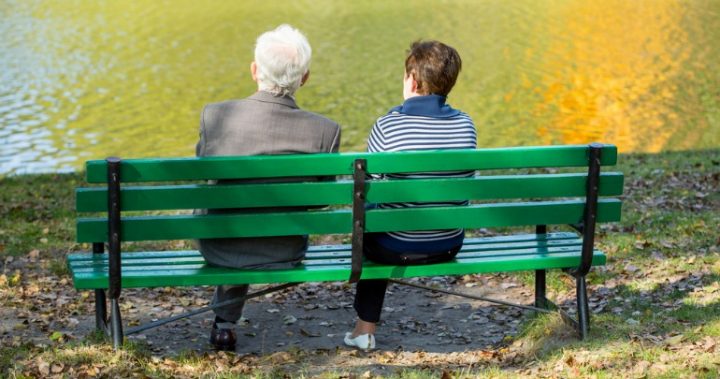 It is inevitable, everyone is going to die. You can't escape that.
It is the reason palliative care expert Lara McIntyre, from BaptistCare, wants you to get comfortable with the idea of death, rather than skirting the issue.
Not only get comfortable with it, but talk about it with your family. McIntyre said it can help you plan things out in your own mind but it also helps your loved ones know what your final wishes really are, placing less stress on them at the time of grief.
It's not just for those who getting on in life either, it's for everybody, as accidents can happen at any time. "If we plan birthdays, if we plan weddings, plan christenings, why is it so hard to plan or even start the conversation?" Lara McIntyre said. "Many don't want to talk about it, because they are not ready to die yet, but you can broach the topic in different ways." 
It doesn't have to be emotional either. McIntyre suggested using recent events in your life; a funeral, or the death of someone you know, even a famous person. You could then discuss what you would do if that was you, and how you would want your funeral to be, for starters. You could keep it a realistic conversation or even take a light-hearted look. "It doesn't have to be doom and gloom. Gauge where people are comfortable."
Ad. Article continues below.
If you haven't raised the topic in fairly recent times before your death it then comes down to your loved ones trying to remember what you might have said in the past. "There is less pressure on the person making the decisions if they know what you would have wanted." Not all decisions have to be made in one conversation. It's a good idea to take time to think about what is really important in your life, especially things that have been on your mind, and share those ideas.
Suggestions on what to talk about
Where would you want to die?
Burial or cremation?
What sort of funeral would you like? What songs would you like played?
Are you an organ donor?
Have you written your will? What about things like power of attorney and enduring guardian?
What are the things that will bring you comfort in your final moments?
Have you nominated anyone in your superannuation?
Do you have an advanced care plan? What are your beliefs, values and thoughts when it comes to hospital matters and end of life decisions?
How your faith factors into your plans and what needs to be done.
What happens when you are gone, in relation to pets or other things that night not feature in your will.
You might find you are very surprised at the answers you get. "It is very individual. We are all going to approach it quite differently,"McIntyre said.
Once you have asked a few question it might then raise other issues that need to be addressed. With an estimated 50 per cent of Australians who fail to make a will, for example, McIntyre said it didn't need to be that way. After all, who really wants their assets going to the government rather than their loved ones? It doesn't need to cost a lot of money to put together a will either. You can buy a will kit or even write your own and get it witnessed by the courthouse registrar. After that, you need to let your loved ones know that you have one, and where they can find it. "Somebody needs to know. You can't just write it and put it away, as it will never be found." She also suggested looking at important factors such as power of attorney and an often overlooked essential, enduring guardian.
Ad. Article continues below.
If you are looking for ideas to help you plan ahead there are plenty of websites available. Here's a few:
Have you had the talk with your loved ones?
Important information: The information provided on this website is of a general nature and for information purposes only. It does not take into account your objectives, financial situation or needs. It is not financial product advice and must not be relied upon as such. Before making any financial decision you should determine whether the information is appropriate in terms of your particular circumstances and seek advice from an independent licensed financial services professional.