Who are the fastest-growing internet users in Australia?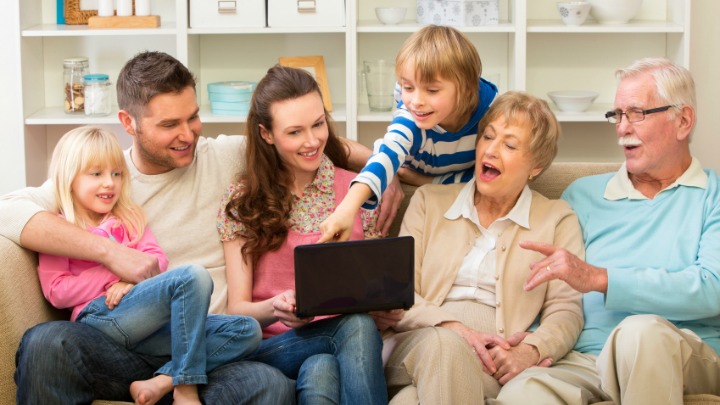 Can you guess which generation in Australia is the one taking to the internet faster than any other? And can you imagine why?
Well, we doubt it will come as little surprise to find out: it's you!
Research released today shows Aussie grandparents are closing the generational gap by taking to the web with gusto. And the leading reason is to stay in touch with family.
Here are some of the findings, see how you stack up:
76 per cent use the internet to connect with their children

59 per cent keep up with their grandchildren online

More than a third are using high-bandwidth video calling applications such as FaceTime or Skype

61 per cent of you are on Facebook

A huge majority get family updates via email (90 per cent)
You're online connecting with family every week (if not more)
Ad. Article continues below.
Meanwhile, we're not tethered to the computer: smartphone users aged 55 and over are the fastest growing segment in Australia, increasing by 28 per cent in the last 12 months. Similarly, tablet users aged 65 and over are the second fastest growing demographic and have increased by 46 per cent in the last 12 months. 
At Starts at 60 we're pretty chuffed, but not overly surprised, to hear this news. We knew long before the rest of the world that you were online and more tech-savvy than anyone was giving you credit for. The community you have built here at SaS is evidence of that.
So congratulations on showing the Xers and the Ys how it's done, and to keeping up withe Millenials and the Alphas to come!
Research into the online habits of Australian grandparents was conducted by nbn, the company building Australia's national broadband network.
Tell us, what's your next tech challenge? What will you master next?