'Waiting for mum to get off crack': Furness slams Aussie adoption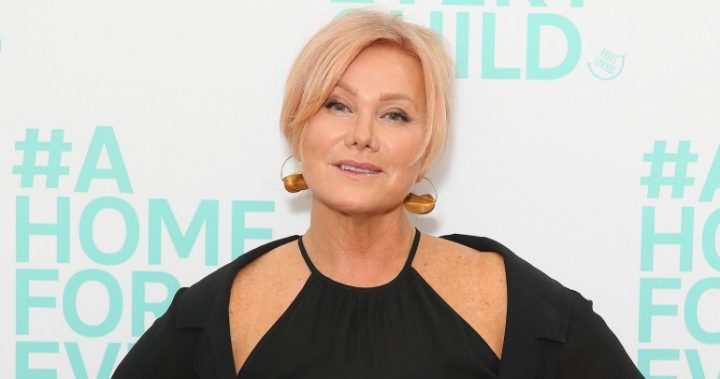 Deborra-lee Furness says Australia needs to change its adoption and foster parenting policies and start putting children in need before their parents. 
The actress and adoption advocate told 9Honey the government focuses too much on the parents rather than what is best for the children.
"I think the way it's always been done is in the interests of the parents. They're waiting for mum to get off crack or dad to get out of jail, and that's not acceptable," she said.
"It's got to be in the best interests of the child and their biological parents have been negligent for a time limit – I think two years is a substantial time limit – then I'm sorry, you have to relinquish those rights and give that child an opportunity to have a permanent family."
Furness, 61, is in Australia to support her husband Hugh Jackman for the release of his new film The Greatest Showman and stopped by Kirribilli House on Tuesday to celebrate the 10th National Adoption Awareness Week (NAAW), which she helped coordinate with her advocacy group Adopt Change. 
Ad. Article continues below.
According to Adopt Change, 40,000 children have been living apart from their birth families for two or more years and only 315 of these have been placed in homes over the past 12 months.
Furness is no stranger to the adoption process herself having adopted her two children Oscar, 17, and Ava, 12, with Jackman. 
While disheartened that many children are being left in limbo, Furness said that the number of kids being adopted has improved a lot in recent years.
"Even though the numbers don't say as much – they've just gone up this year – it's 10 years on, we took an issue out of a very dark and dusty cupboard that was never talked about, there was no attention given to it, there was no energy given to changing the issues for children stuck within the system locally in foster homes," she said.
When she adopted her own children, she realised the process was incredibly difficult for many.
Ad. Article continues below.
"I saw all of these Australian families who would love to adopt but it's too hard and I saw all these children who needed families, both locally and internationally and I said, 'What is stopping this?' and it's the bureaucracy in between."
Today it takes upwards of two years to adopt a child. Furness says the "wait times are still too long" for children in need and that "we've got to do better". 
What do you think about her statement? Did you or anyone you know adopt? Was it a long process?