Every grandparent should be greeted with this much joy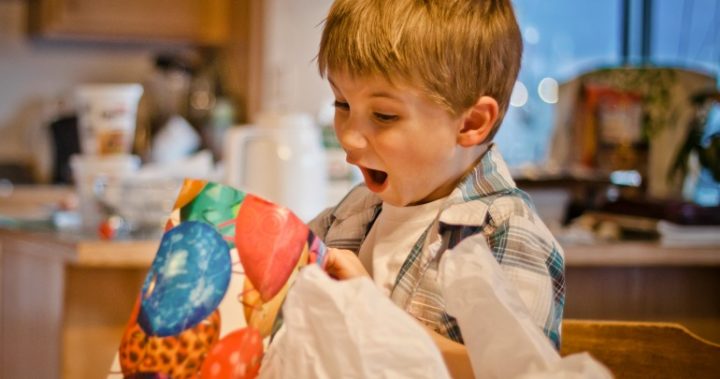 The cuddles from a warm little person (even with a runny nose that's wiped on your clothes), the funny and sometimes surreal chats about life and everything in it that you can only have with a small child, the excitement you can create just by baking a cake or proffering a little surprise present – there are so many lovely moments to be had with a grandchild.
And of course there's nothing much that beats being greeted with total joy when arriving at their house, or them arriving at yours, because grandma and grandad (or whoever you may be, because names for grandparents often don't follow the norms!) mean nothing but fun.
But it would take some doing to equal the level of excitement the prospect these grandparents create in their grandson. People magazine posted the adorable video of the little boy becoming increasingly thrilled as he realises that his grandparents, who clearly live some distance away, aren't just coming to visit, but are already outside his home.
"You really did? You came to my house! I see you in the driveway!" he shouts, jumping up and down while clutching the phone, before rushing to the door to be greeted by his grandmother. "I haven't seen you in a long time!" he squeals, before darting over to immediately start showing off his toys, too excited even to remember to give his grandparents a hug. Even the family dog is excited by the ruckus, adding some barks to the soundtrack.
Ad. Article continues below.
Plenty of viewers could relate to the video, saying that their children did the same thing when seeing their grandparents, even if they last met the previous day, not many weeks or months ago. Others took the opportunity to share the video with their own adult children as a not-so-subtle reminder that they were due a visit from the grandkids.
"I'd like to remind you we haven't seen Patrick for four days!" one grandmother writes. "It's too long. You better stop by tonight."
Do you get this kind of welcome when you visit your grandkids? What makes them most excited about seeing you?