University consent course bans kissing without an 'enthusiastic yes'
Sydney University has introduced a mandatory sexual harassment course, which tells students they can't kiss or touch each other without an "enthusiastic yes".
The new module, aimed at teaching youngsters about consent, requires all new students to get a 100 per cent score to pass. It was first developed at Oxford University by London-based company Epigeum. An introductory video for the course uses stick figures to portray the strict message, but it has come under fire from students who claim it is a "tick-a-box exercise", and unlikely to address or solve the problem of sexual harassment at university.
Describing the module, the university's website states: "Whenever you participate in any sexual activity, everyone involved needs to give their full consent. This means that everyone is entirely comfortable with the situation and freely able to agree, give permission or say 'yes' to participating in a sexual activity (this includes kissing and touching). Sexual activity without consent is sexual assault and is always a crime."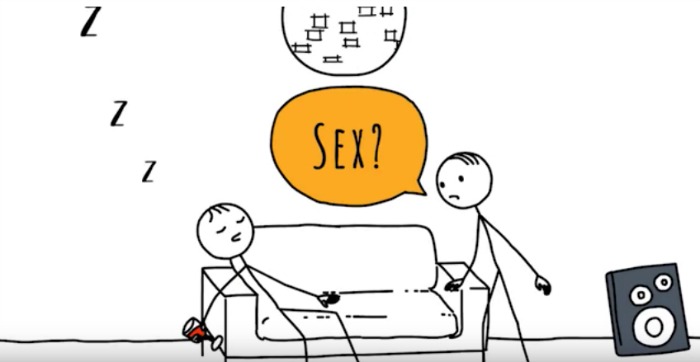 Students have slammed the new module, and medical science student Eleni Vellios told the Daily Telegraph: "It's a bit unrealistic, no one is going to ask for them to spell it out and ask for it."
Ad. Article continues below.
Meanwhile fellow student Claudia Reed told the site it was a "tick-a-box exercise" and added: "It is the university's way of saying, 'we've done our part, we look good', but it's not actually going to fix anything."
Read more: 'As a grandmother, I am disgusted by universities' lack of care'
A university spokeswoman confirmed students would need to keep taking the module until they scored 100 per cent, and said it's mandatory for all students starting from this year onwards.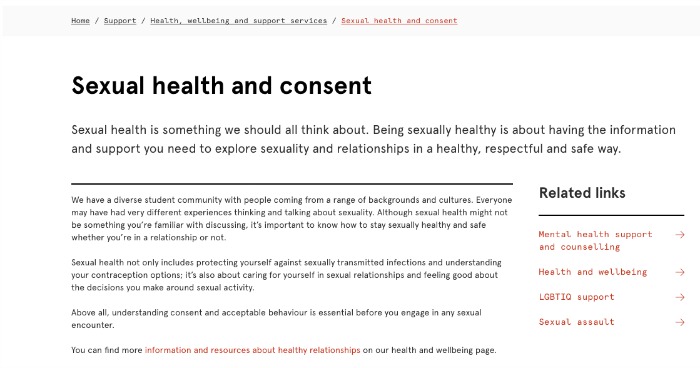 The website goes on to describe "consent" and added: "Consent is never ambiguous. If someone is not able to offer an enthusiastic 'yes' to questions about sexual activity you do not have consent."
Ad. Article continues below.
The course, named Consent Matters: Boundaries, Respect, And Positive Intervention, takes students through a number of scenarios, some involving alcohol and drugs, using stick figures and speech bubbles. It comes after a series of women in the public eye spoke out against high-profile celebrities, accusing them of sexual harassment or sexual assault – with the allegations spanning back decades in many cases.
What do you think of the strict new course? Is it a valuable lesson, or PC gone mad?
With Facebook removing news sites from your feeds we ask that you sign up for Starts at 60's emailers here. And to keep us on your wall, join some of our new Facebook groups and clubs:

News Junkies Club – Australia
News Junkies Club – USA 

See news on the change and links to all our other clubs and groups here.