This simple change could be the answer to a long and happy relationship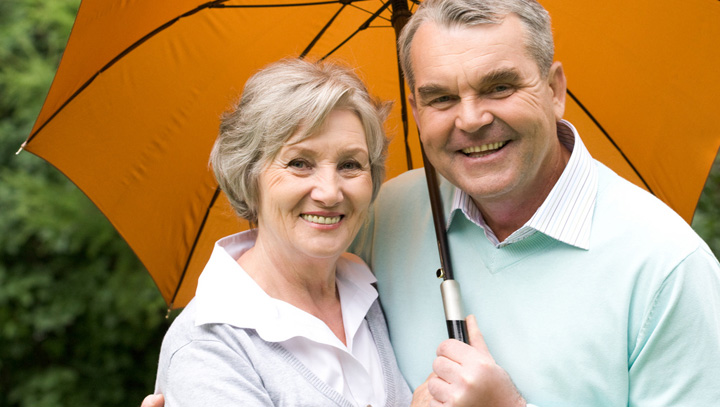 If you don't have a pair of rose-coloured glasses, you may want to buy one – at least to put on when you are with with your partner.
An Australian Institute of Family Studies research paper reveals viewing partners through rose-coloured glasses appears to underpin marital satisfaction.
Yes, that's right. And we should clarify here that we're not talking about a "real" pair of rose-coloured glasses, but a mental pair, for those who don't know  the term. It basically means looking at everything your partner does and says in the kindest possible light and not being overly critical of them. Put simply: Stop the bitching and start thinking nice thoughts.
The research paper on lasting couple relationship also had some other key findings when it comes to increasing the chances of a happy long-term relationships.
Just wanting your relationship to continue is not enough in itself – you need to actively engage in behaviours to support the relationship in order to maintain its stability.
Ad. Article continues below.
That means working at your relationship and trying to fix areas that you feel need improvement, not just sitting back and adopting a "she'll be right" attitude. Just like your body, your relationship needs looking after with some regular TLC.
Several factors can increase your chances of relationship success, including partner similarity, pre and early-marriage interactions and men's satisfaction with the relationship across the transition to parenthood.
The quality of your early relationship can even have an impact on your health, so you need to look after your relationship throughout your marriage from a health aspect as well as a relationship aspect.
Okay, but what about the rest of us whose relationships are a bit rocky? Take heart: You may not be able to swap your partner for someone more similar to yourself or alter what has already happened, but it's never too late to give your relationship a health check and start working on improving it.
The researchers found  many of the factors  they identified are dynamic factors, which means they are amenable to intervention activities such as relationship counselling and skills training.
Ad. Article continues below.
Personality characteristics and behaviours can also change over time as partners adapt to challenges and experiences, and there's absolutely no reason that change cannot be for the better..
And – if nothing works and you eventually pull the plug on your relationship – there's always RSVP or Match to fall back on. As the dating websites proudly proclaim, age is no barrier to finding love. You've just got to be prepared to venture outside  your comfort zone and put yourself out there.
What are your tips for maintaining a  happy relationship with your partner? Would a pair of rose-coloured glasses help?