Things to do with the grandkids without using technology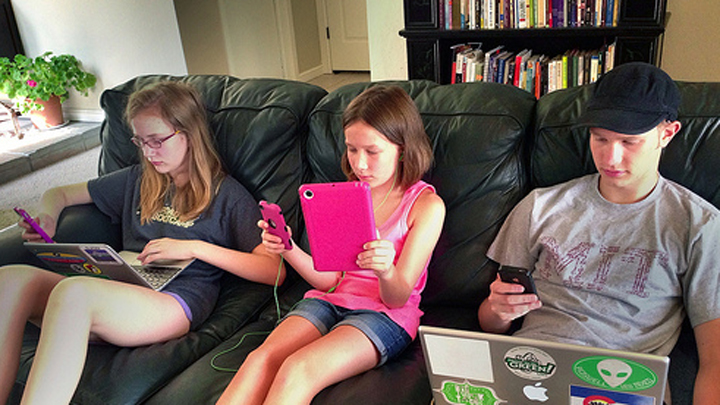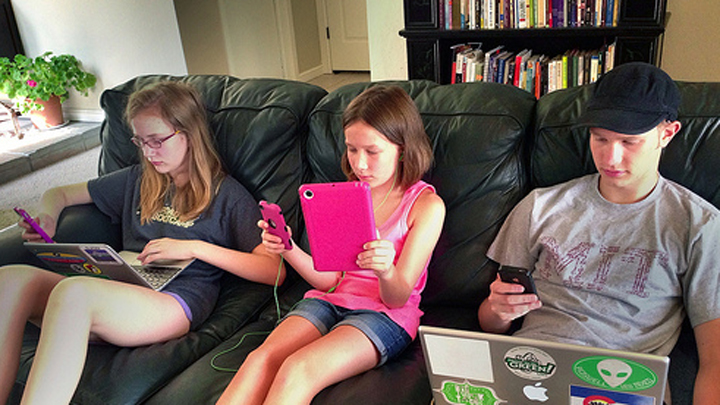 The school holidays are a great time and many of us become not just nannas but also nannies. The problem with babysitting or child minding these days is that so many kids don't know how to have fun without technology. The TV, iPad, iPod or Playstation are always the primary sources of fun and they don't know how to entertain themselves otherwise.
If you're battling with this these school holidays, you can turn to some of the following ideas and ways to entertain the grandkids. Have a whole lot of fun without needing to press any buttons or plug in anything at all!
Card games
Ad. Article continues below.
When we were growing up, card games were some of the most fun we could have. There was 'Cheat' (commonly known to adults as b*lls**t!), 'go fish', 'bomb' and so many others that will provide you with hours of family fun. Give the grandkids some responsibility to decide what games to play or if they know a different game, get them to teach you and it will become an education experience for you as well!
Baking
Baking is one of our favourite activities to do with the grandkids here at Starts at 60. When I was growing up, my school holidays were enjoyed learning to make peanut butter bickies with my grandma and to this day I still have wonderful memories of the time we spent together. It is fun for the grandkids to get involved in it is great for them to learn some new (and highly valuable!) skills.
Imagination play
Kids aren't given enough chances to explore creativity and build creative skills. Imagination play is one of the best things to help develop these skills and there are so many ways to do it. Build cubby houses and pretend they are castles or a Peter Pan type home in the forest, pretend you are characters from their favourite books and just have fun.
Ad. Article continues below.
Create your own garden
With the grandkids, create a beautiful garden bed that is something for you to work on and care for together. Try planting seedlings for herbs, sunflowers or easy growing vegetables and each school holidays spend a few hours running a "working bee" going to the garden store, buying any equipment and tidying up the garden together.
Board games
Remind the kids that games haven't always been online! Pull out the old favourites like Scrabble, Trouble and the good old Monopoly. If they haven't played before then enjoy teaching them and maybe make a quarterly board game championship within the family.
Craft – make something useful
Ad. Article continues below.
The September school holidays mark around 100 days until Christmas. It is a time when we should start thinking about our plans and preparation and why not put the grandkids to work and have them create useful things? Handmade Christmas cards with quirky individual designs make a cute story, as does painted wrapping paper with handprints and footprints in gold, silver, red and green paint.
Visit new places – Museums, art gallery, science centre,
Set aside a day and spend it exploring the museums, art galleries and science centres in your city. Pack lunch in cooler bags just like an ordinary school day and find a nice picturesque park to have a picnic in. This will give you quality time with the grandkids, you can all learn something new and it is a great way to get them out of the house.
Bushwalk
Most Australian cities are surrounded by beautiful places for bushwalks of all types. We wrote about some in this article and why not spend a day taking the grandkids to do something active. Many of the Australian National Parks have plaques along the pathways with information on what kind of plants and wildlife are in the area so you can use it as an educational experience too.
So when you're on babysitting duty, what activities do you enjoy doing together? Do you have some favourite school holiday traditions?