These adorable kids killed it with their Halloween costumes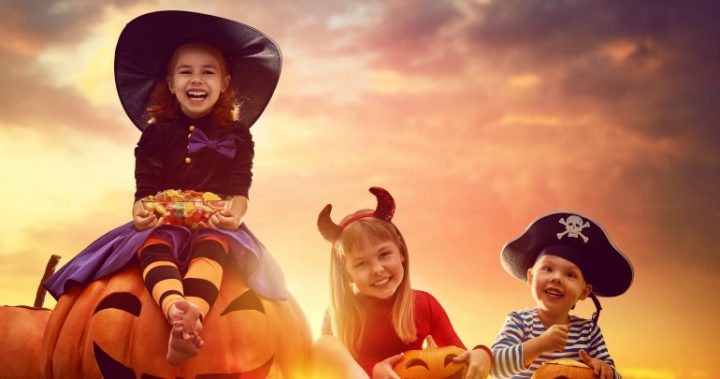 Regardless of your thoughts about celebrating Halloween, there are some people who go to extraordinary lengths with their costumes.
While you might 'ooh' and 'ahh' at the friendly ghosts, pint-sized vampires or evil goblins these children have set the internet alight with their outstanding Halloween costume efforts.
What do you think?
Any Modern Family fans in the audience?
@ericstonestreet Our baby is your doppelganger! It only seemed right for our family to be Cam, Mitchell and Lily. pic.twitter.com/EbneXOTOL9

— McKell Harding (@mckellm8) October 30, 2016
Ad. Article continues below.
Anyone who has every watched the United States television comedy Modern Family would be familiar with the flamboyant character, Cam. As you can see, this baby killed it — from the styling of the hair to the floral shirt with alternate cuffs. Even the show's actor, Eric Stonestreet, gave it a shout-out on his social media feed.
Wonder Woman
Mighty Aphrodite! This tiny Diana just won Halloween. #WonderWoman Costume by Josh Rossi: https://t.co/LaLLodIqMs pic.twitter.com/oTcGVpkk00

— ThinkEEK!! 👻🎃 (@thinkgeek) October 25, 2016
Ad. Article continues below.
When it comes to female superheroes it doesn't get much better than Wonder Woman and Josh Rossi, a photographer from the US, wanted to make sure his daughter Nellee was on point. Having watched the latest film Batman vs Superman, Rossi told BuzzFeed he was inspired.
"I realised that Wonder Woman was almost more powerful than Superman! I instantly thought about my daughter and giving her that amazing role model to look up to," Rossi says.
Spirited Away
If you've ever heard of the Japanese anime fantasy film Spirited Away you would be familiar with the character of No-Face. The film is arguably a great picking ground for Halloween inspiration and this two-year-old, Momo Lu, from Taiwan perfectly donned the costume and became an instant hit online.
Was there any trick or treating going on in your neighbourhood for Halloween? Have you ever attended a costume party? What did you go as?